A Cracking Christmas at CGK
Preschool

January 17, 2023
We hope that everyone had a great Christmas and New Years holiday. Before we said goodbye to 2022, we celebrated Christmas at CGK, starting with a Christmas meal together.
All three classes came together to make a warming and delicious Christmas soup. Jungle and Mountain classes were in charge of following the shopping list (whilst utilising their reading skills) and buying the ingredients. Back at school, Mountain and Sky classes rolled their sleeves up and was tasked with preparing the ingredients. Into the pot it all went, and out came was a soup that was perfect for sharing with everyone.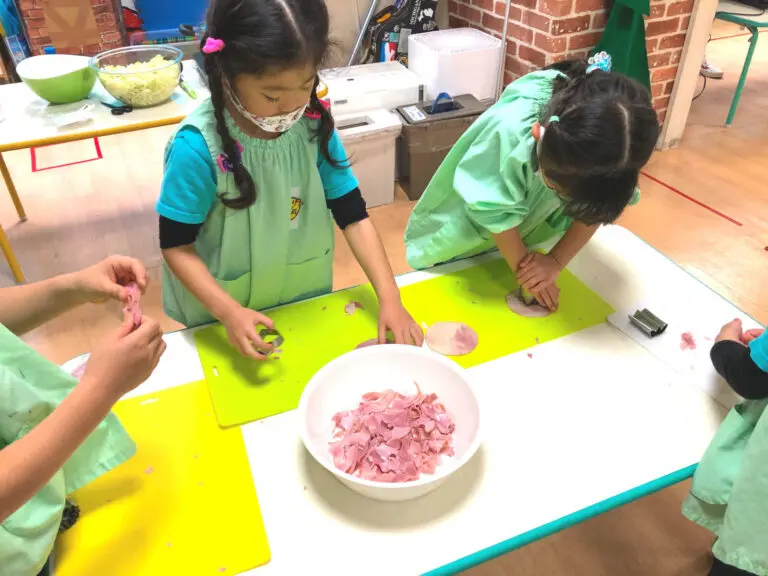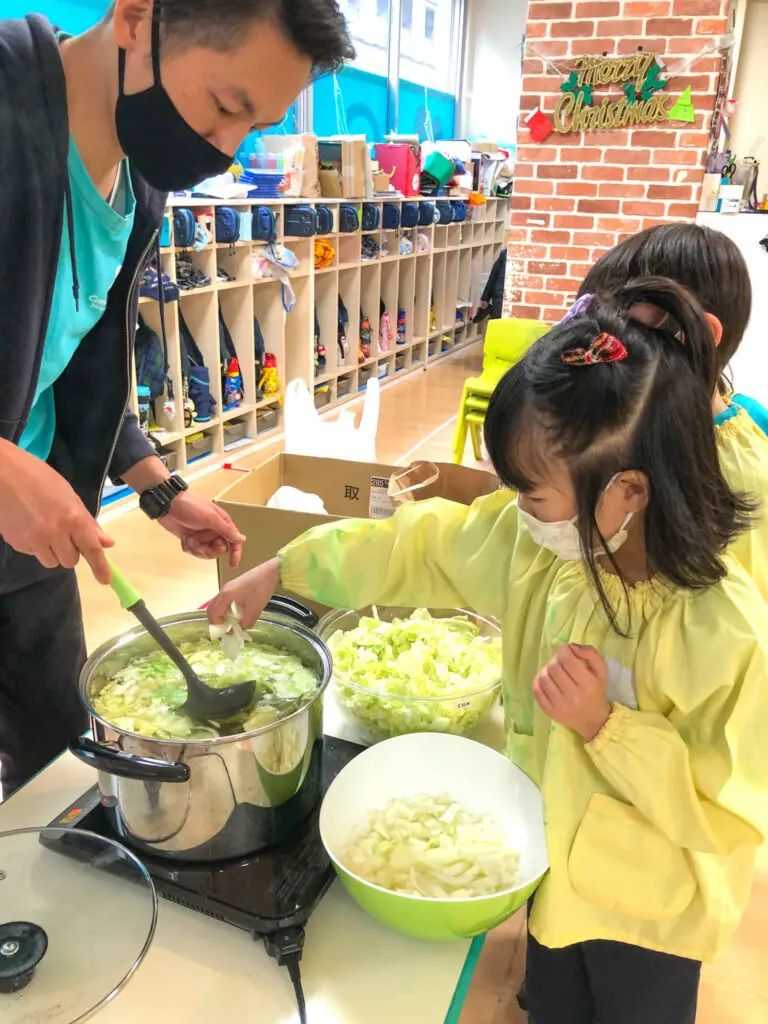 When it comes to Christmas, there are many different traditions. But making and sharing a meal with others over Christmas has to be one of the popular ones. We wanted the children to experience the joys of sharing a meal with their classmates, made even more special because it was a meal that they prepared themselves. Special shoutout to the Sky children who kindly served the soup to their younger Jungle friends.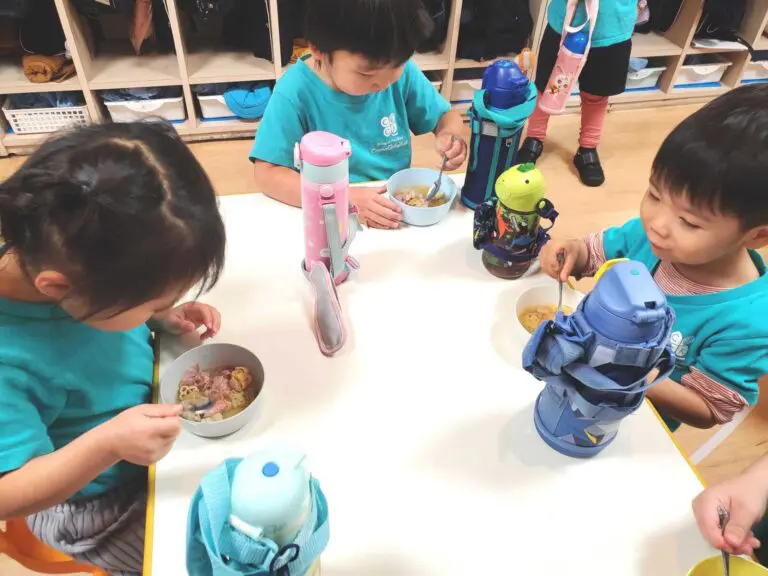 On the last school day of 2022, we had our always fun Christmas party at CGK! Everyone rocked up in their Christmas pajamas, ready to meet Santa. In the busy run-up to Christmas, Santa generously took time out to meet the children, answer their questions, and listen to their wonderful performance of Jingle Bells. It was an amazing all-round performance as the children were accompanied on guitar, keyboard harmonica, piano, percussion, and ukulele, by some of our lovely and talented staff!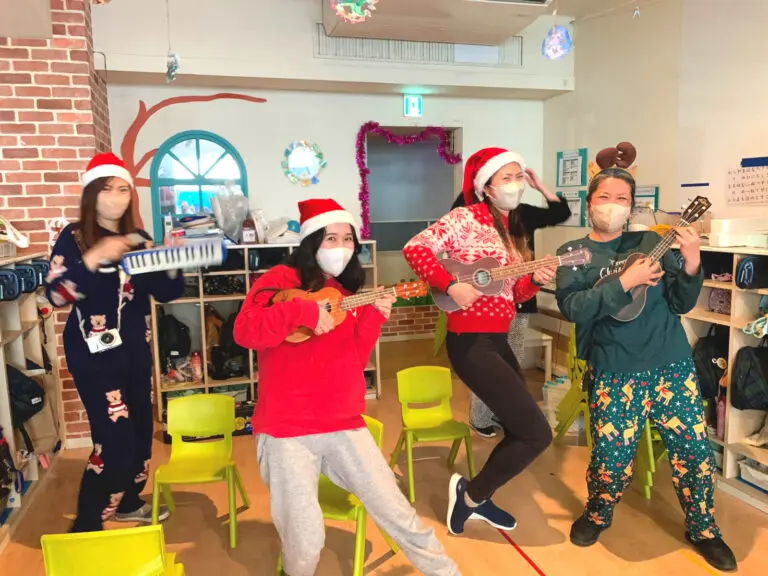 The love was mutual as the children were absolutely captivated by Santa whilst the great man had fun tackling the children's inquisitive questions: his favourite fruit is banana, he loves ramen, and loves to give presents to people on his nice list.
Saying goodbye to Santa was hard but the silver lining was the presents! Each class received presents that Santa had especially delivered early to CGK. The children dug straight in, opening and having lots of fun playing with their presents. To top off the day, there were cute and delectable Christmas cupcakes, making an already memorable day, even sweeter.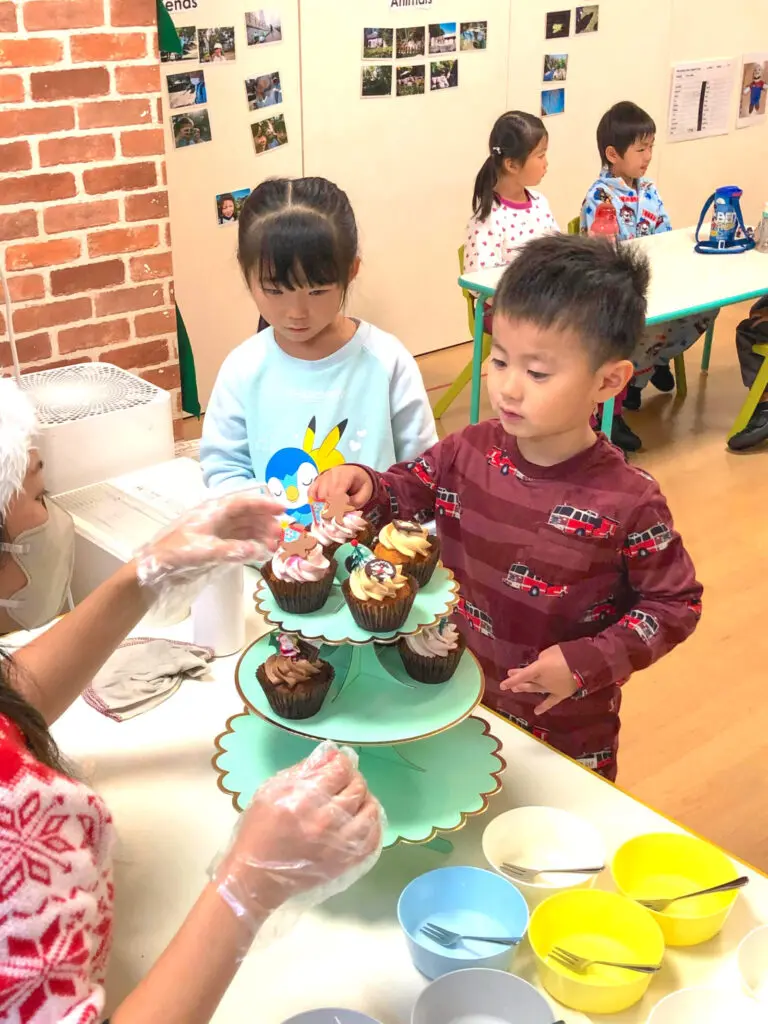 Christmas is special for the children but it could not have happened without the generous support and kindness of the CGK families. We thank you for always helping us and we hope that with your support, we can continue to create more memorable experiences for the children in 2023.
Author Profile
John - Preschool Head Teacher (Australia)

Head teacher of CGK International School. From Australia.
After studying Education at the University of New South Wales (Australia), over 10 years of teaching from kindergarten to high school in Japan. Entertainer.