Faculty & Staff
Our professional staff take the education of children very seriously.
Everyone has a unique, diverse background, and some are trilingual.
Preschool
Afterschool
Elementary School
*From April 2023
Elementary School Director: Ms. Saeda
Elementary School Principal & IB PYP Coordinator: Ms. Darby
Homeroom Teacher: 4
Japanese Language Teacher: 2
School-Wide
As of April 2022
Professional Teachers


Intellectual teacher: 4 people (Preschool)
P.E. Teacher: 1 person (Preschool)
Swim coach: 2 people (Preschool)
Dance instructor: 1 person (Preschool)

Bus stuff


Shuttle bus driver: 2 people
Shuttle bus staff: 5 people (3 bilingual)
Preschool
Ms. Reiko, Preschool Principal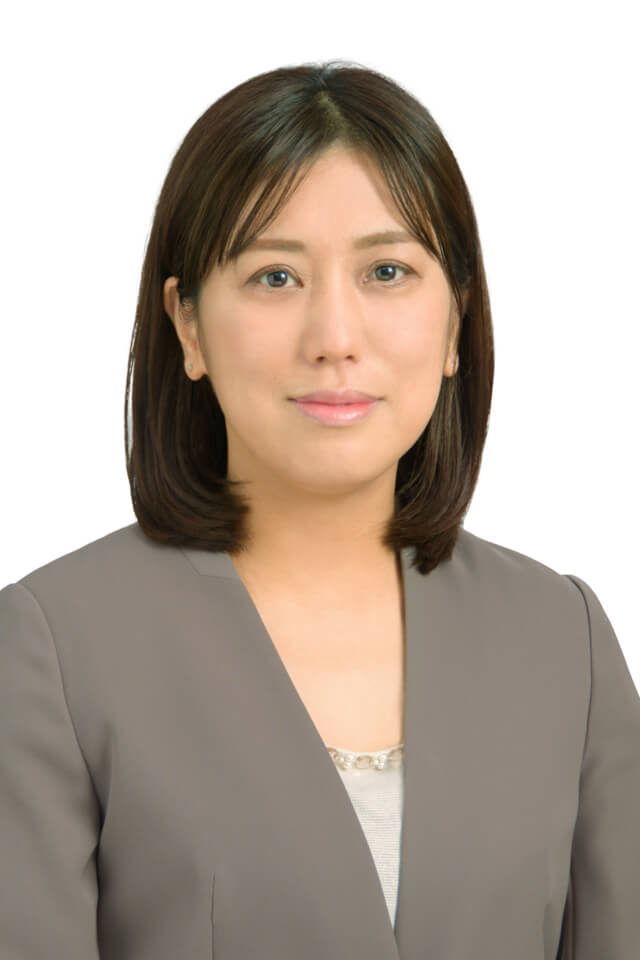 I originally worked as a childcare worker at a licensed nursery school. Although I did not have a strong interest in English, I started attending an English conversation school in my spare time. I then studied abroad in California for two weeks because I always had a dream to visit the Disneylands around the world. Once I made that dream came true, my next goal was to work at Disney World. I decided to study abroad in Canada, partly for leisure. But also because I thought I would need a good level of English to work abroad and I wanted to try living abroad once.
While attending a language school in Canada, I worked at a cafe, a restaurant, and as a babysitter. I also volunteered at a day care and during a meeting there, the topic of how to evacuate in the event of a disaster came up. I was asked what I would do in Japan in the event of an earthquake. When I told them that I would close the curtains to prevent the windows from breaking and the glass scattering or check if there is a fire, they were surprised that I would take such a risk. For the nursery school teachers there, protecting themselves as well as the children is a higher priority and that there is no need to do such things. I realized things were different from Japan. Neither is right or wrong. Just as different people have different ways of thinking, different countries have different ways of thinking and perceiving things. I was able to see this because I actually spent time abroad.
After returning to Japan, I started working at an international preschool that provides preschool education in English. It was very exciting to work with teachers from many different countries and I began to rethink how I should treat and care for children. I also saw the children having fun every day, learning English naturally in their daily lives, and communicating with teachers from many different countries from an early age. From working at Disney World my dream changed to wanting to watch children grow up in an international preschool.
After working at two international preschools, I became one of the founding members of CGK.
At CGK, English is considered only as a tool for expression. We think not only about learning English, but also about what children can learn and feel, but also how they express themselves. Therefore, our curriculum is not designed to share learning in limited manner, but rather to allow children to enjoy learning and expand their interests through experiences, extracurricular activities, and active learning. There may be some things they are not good at; however, we believe that it is not necessary to have children to improve what they are not good at, but rather it is very important for them to find what they are good at, their interests, and to develop these things.
Often, I say to the children, "Find something you like or something you want to work hard at, no matter what it is." Instead of finding something you can't do, compare yourself to others, and feeling sorry for yourself, if you find something you like, something you are good at and proud of, or something you can work hard at, you will enjoy living.
I hope that the children will have many experiences at CGK and that these experiences will touch their hearts and lead to a joyful future for them.
History
Worked at 2 international preschools for a total of 6 years (1.5 - 5 year olds). Served as the head staff when opening the preschool, in charge of curriculum (musical instruction, P.E.) event planning, etc.
7-years work experience in licensed preschool (0 - 5 year olds)
Study abroad in Canada (1 year) Volunteered in a Daycare
Study abroad in California, America (2 weeks)
Qualifications / Certificates
Certified Nursery Teacher
Preschool Teacher Level 2
YOUHO EIKEN Grade Pre-1
Mr. John, Head English Teacher (Australia)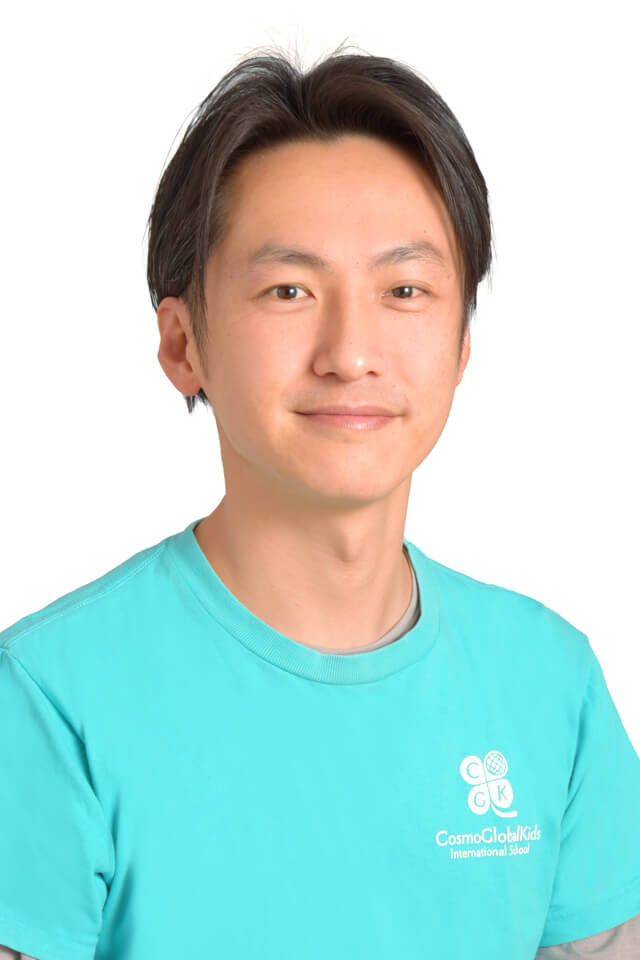 Education is a wonderful thing: personally I am very fortunate to have been inspired by some great teachers in my life. Because of this, I am motivated to be a similar figure in my students' lives. My ultimate teaching goal is to help my students become better people: learning is not simply the study of academic matters. Working with young children means I am allowed to be with them at a critical stage in their lives where they are learning all facets of life as they begin their journey to becoming the best person that they can be. As a teacher I am always learning from my students and I use such knowledge to become a better teacher and person. I thank you for the opportunity to work with and witness the growth of our future leaders.
History
Nearly a decade (10 years) teaching kindergarten and elementary school students at Japanese and bilingual schools in Japan
Two years teaching at a combined junior and senior high school in Fukushima, a designated Super Science High School awarded by the Japanese Ministry of Education, Culture, Sports, Science and Technology(文部科学省)
Bachelors of Arts, Bachelors of Education from the University of New South Wales (Australia). Majored in Education, English, and Linguistics
Ms. Hisae, Head Bilingual Teacher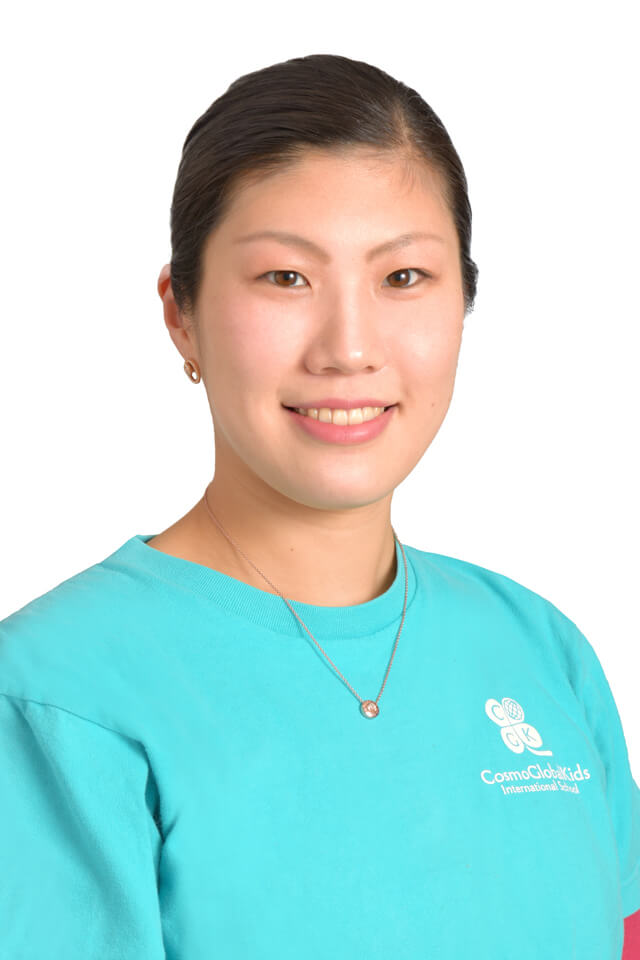 After graduating from university, I worked in childcare and learned a lot, but I wanted to improve my English skills, so I went to Toronto, Canada to study English. During my working holiday, I decided that I wanted to learn something in English instead of just learning English, so I went to a college where I could get a license in early childhood education, and then I worked at a daycare in Toronto for two years.
No matter where I go or what language I speak, I am always amazed by the curiosity of children and their ideas that adults would never think of.
Language is a tool to communicate with another person what you want to say. Being a person that the children can talk to, and by coming up with lots of things to talk about for daily life, I feel the children will be able to make the most of their learning every day. Taking advantage of my five years of living in Toronto, where different cultures are mixed, I aim for childcare that allows us to grow together while interacting with the children from a broad-minded perspective.
History
4 years of studying early childhood education and psychology at university, worked as a nursery teacher for 3 years (experienced teaching both infants and toddlers)
Studied abroad in Canada, completed a two-year college program (Majoring in Early Childhood Education)
Worked for 2 years in a local daycare (Caring for toddlers and preschool-aged children as a homeroom teacher)
Lived in Toronto, Canada, a total of 5 years
Qualifications / Certificates
Certified Nursery Teacher
Preschool Teacher Level 1
Registered Early Childhood Educator (Ontario, Canada)
Mr. Russell, English Teacher (USA)
It is now almost intractably accepted conventional wisdom that the most critical time in shaping a child's relationship to education and the world at large is between the ages of three and eight. If you think of your brain as a house, your DNA provides a blueprint while your education and experiences during this young period contribute building materials, design and basic furniture which, much like a real furnished house, you adapt and exchange overtime; however as time goes on these changes become harder and harder to make. Everyone of course has heard of elderly couples whose homes haven't changed in 30 years right? Well, that's what your brain can be like as time goes on! During this young, developmental period in my own life I personally had a few profound influences, one was an exceptionally creative and challenging babysitter who would go on to become a kindergarten teacher herself and the other was that my family moved to Australia when I was six years old. It didn't occur to me at the time but the experience of adapting to a different place, with different seasons, weather, accents, uniforms, food and pace of life was a separate education in an of itself and would provide the "structure" for a lot of the decisions I made as I got older. I suppose that is why I connected with CGK's mission statement: to try and expose kids to the presence of different cultures and modes of thinking at this young stage of life, because it really does make a difference! That being said, I am still try to keep my "house" open to change, renovations, new fangled decorations and the like, and I'm looking forward to learning as much from your kids as I hope they learn from me.
History
2 and a half years teaching primarily kindergarten to middle school aged students in Yamanashi Prefecture
Major in College: Bachelor of Arts - Biochemistry
Senior Seminar: Adolescent Education & Creativity in the Sciences
Ms. Nahoko, Bilingual Teacher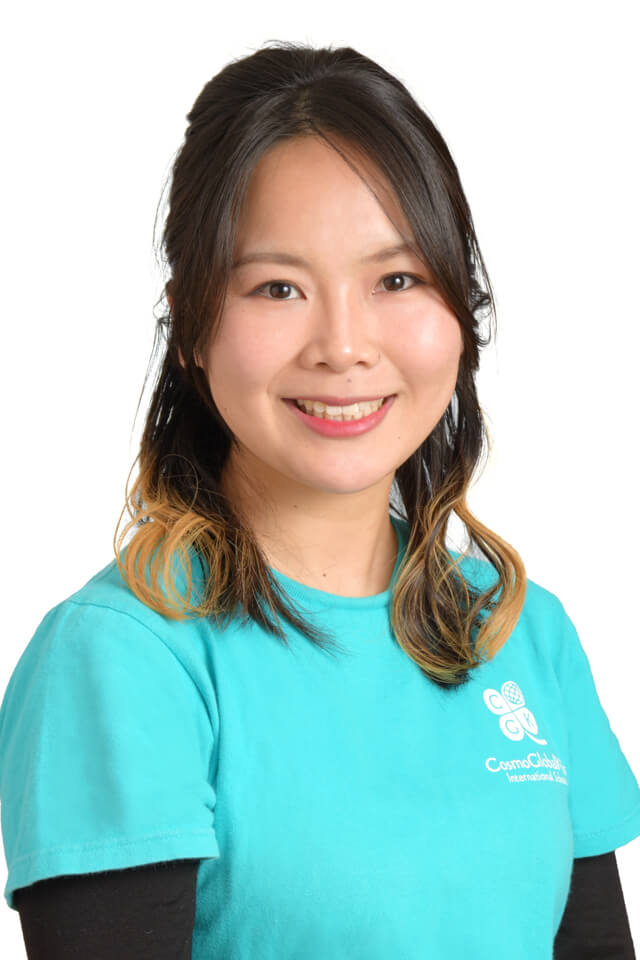 I studied early childhood education and childcare at university because I was determined to pursue a career in this area since my own childhood. While studying, I grew more interested in how childcare was done overseas, the environment and ways of thinking. Through short-term language training and overseas travel, this interest continued to grow. While working at a daycare center, I decided to move to Vancouver, Canada, to "experience with my own eyes and senses things that I would not be able to experience in Japan."
I felt appreciated for my Japanese qualities, and I was surprised at the general feeling of acceptance of people with various origins, including differences in values and ways of expressing things. I was also able to see up close how children communicate positively with each other despite differences in skin color, facial features, and native language.
This had a big impact on me, it made me think "What skills do children need now and in the future? What is needed from childcare providers?"
While making full use of such valuable experiences, I want children to be confident in themselves, to convey their feelings and thoughts to others, to acquire the ability to express themselves, and to grow up with a smile. I would also like to spend my time supporting children during their preschool years, which is said to be the most important period in their growth.
I enjoy spending time with happy children every day, I feel I am leading a fulfilling life.
History
Language training in Canada
Worked at a licensed nursery school in Japan
Working Holiday in Canada (1 year)
Worked for a local childcare facility in Canada (various ages)
Qualifications / Certificates
Certified Nursery Teacher
Preschool Teacher Level 1
Mr. Huw, English Teacher (UK)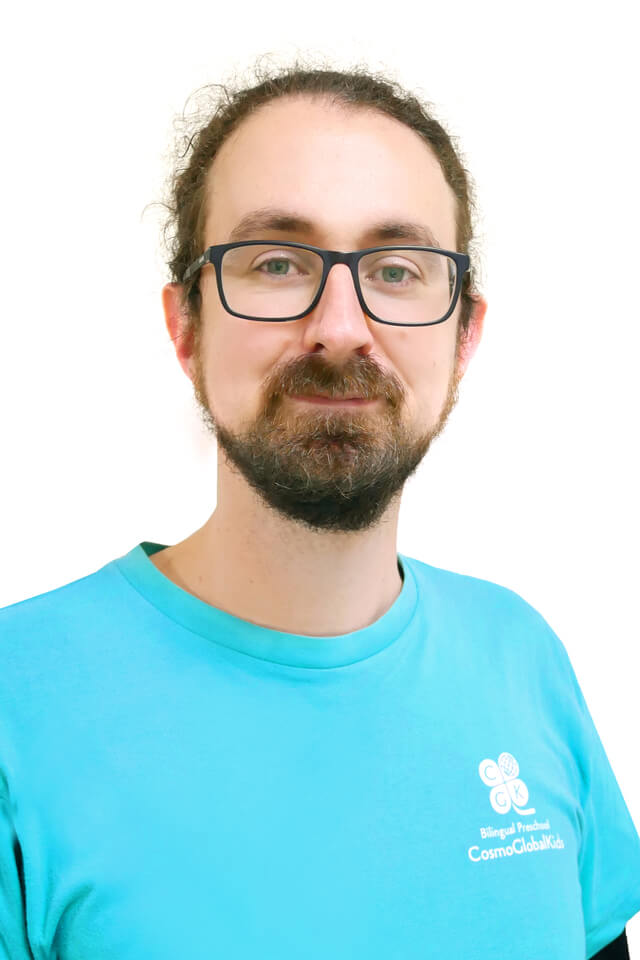 I believe that teaching is a special profession. For many of us, our precious memories and early life experiences as children are connected to our teachers and education. To be able to teach children and help nurture their talents and personalities is a very special thing. From first-hand experience, I believe that learning a foreign language expands the mind's capacity and affects the way an individual can think. Helping students at a young age start their language-learning journey is a real privilege and honour for me. I also believe that as the means of global communication and movement expand, the more necessary it is for the new generations to feel like citizens of the world as well as their own country. The ability to communicate, understand and share one's culture and personality with confidence as well as happiness is incredibly important. I feel lucky to be able to help the newest generation grow and learn through English learning as they start lives' journey.
History
2 years teaching an ALT in elementary schools in Fukushima
1 year teaching in a billingual kindergarten in Kanagawa
1 year experience as an English language centre volunteer at the Hokkaido University of Education
Major in Bachelor of Arts: Japanese from SOAS, University of London
Qualifications / Certificates
TEFL-certified for teaching English as a foreign language
Ms. Yumi, Bilingual Teacher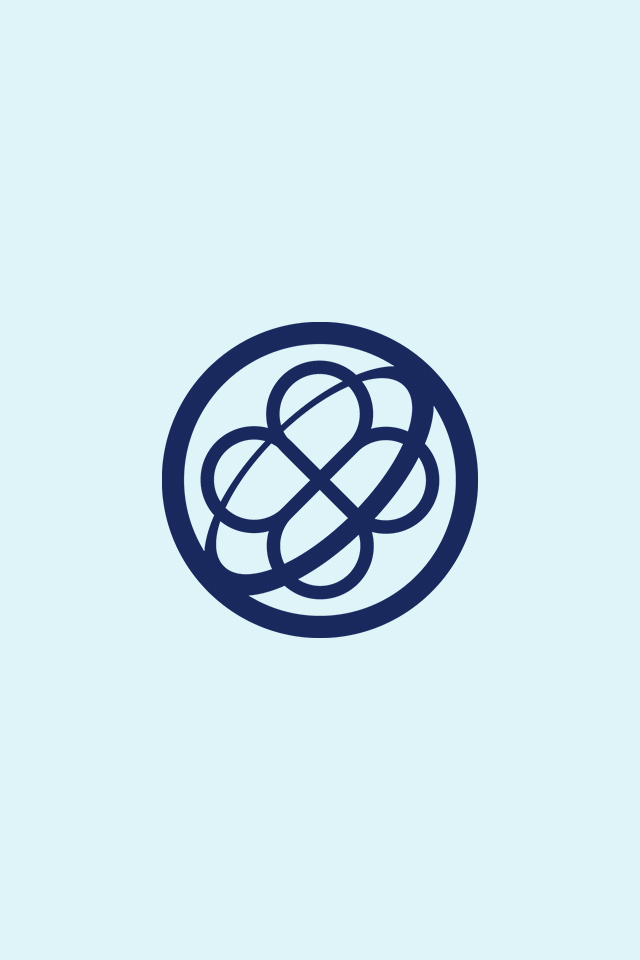 My first experience living overseas was studying abroad at an international school in Shanghai when I was in junior high school.
In those 2 years studying abroad I didn't know right from left, and initially everything made me very anxious.
However, English was the tool that helped me to learn things I had never known before, and find the real "fun" in talking with people who had grown up with different values and cultures.
After graduating from university, I became a "teacher of children" which I had dreamed of since I was a child, and I get so much inspiration from their liveliness and pure delight.
I find it most rewarding to watch the children grow and develop through fun, exciting experiences as they fully reveal their own strengths.
In childcare, I think that "firsthand" experiences through play and learning are important.
Not just studying English, but learning to use it as a tool while having fun with it. I want children to know the value and fun that lies ahead for them.
I aim for childcare that allows children to enjoy learning from each other and challenging things together. I love to hear them say "I want to try!"
History
Studied abroad alone at an international school in Shanghai for 2 years (while in junior high) Learned English and Chinese (Mandarin)
While attending university, worked for 3 years at a licensed nursery school
Work experience as staff at events for children, including camp leader for infants to junior high school students
Worked as a homeroom teacher for 3 years at a private kindergarten
Worked at an International Preschool
Qualifications / Certificates
Certified Nursery Teacher
Preschool Teacher Level 2
Mr. Lam, English Teacher (South Africa)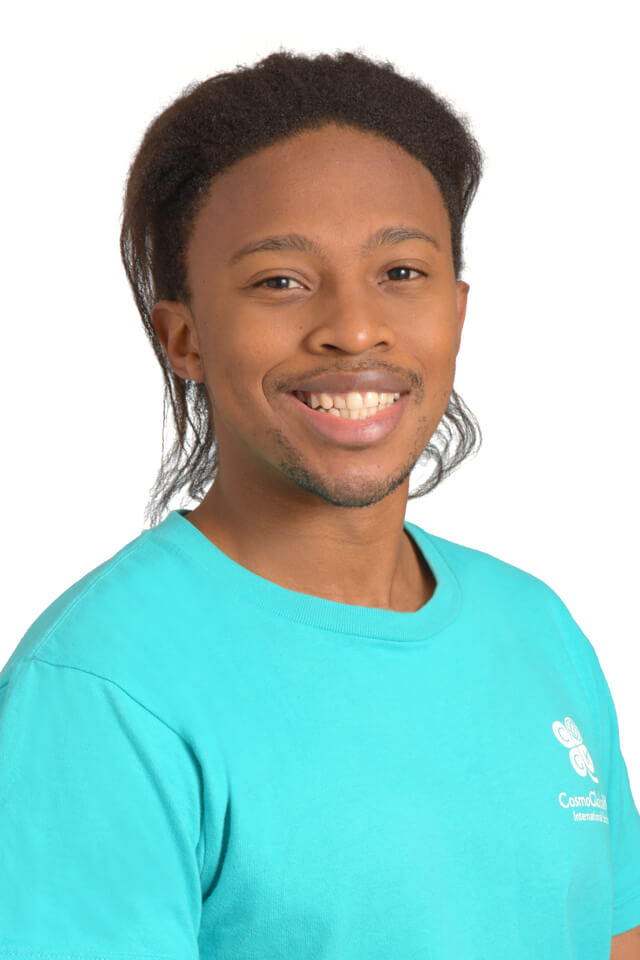 The schools I have worked in have incorporated an educational philosophy based on two main schools of thought. Creating an environment where children are free to express themselves creatively, develop their own unique perspective and develop the ability to lead others. Creating Global Citizens, capable of communicating with people of different cultures and ways of life. The other school of thought has been related to STEM based learning, teaching problem solving and cognitive thinking skills, blending work and play to ensure children learn in a fun and engaging environment.
Very simply put though, I want students to feel: safe, comfortable, curious, motivated and then a little brave! Our students might end up teaching us one day!
History
2 years teaching at Eikaiwas in Okayama and Saitama
1-2 years teaching in after schools and Curriculum Development in Tokyo
1 year of teaching at an English after school in Tokyo
Major in Bachelor of Laws: LLB from WITS, The University of The Witwatersrand
Qualifications / Certificates
Basic and Advanced Kids Programming and Engineering from STEMON Japan.
Ms. Heather, English Teacher (USA)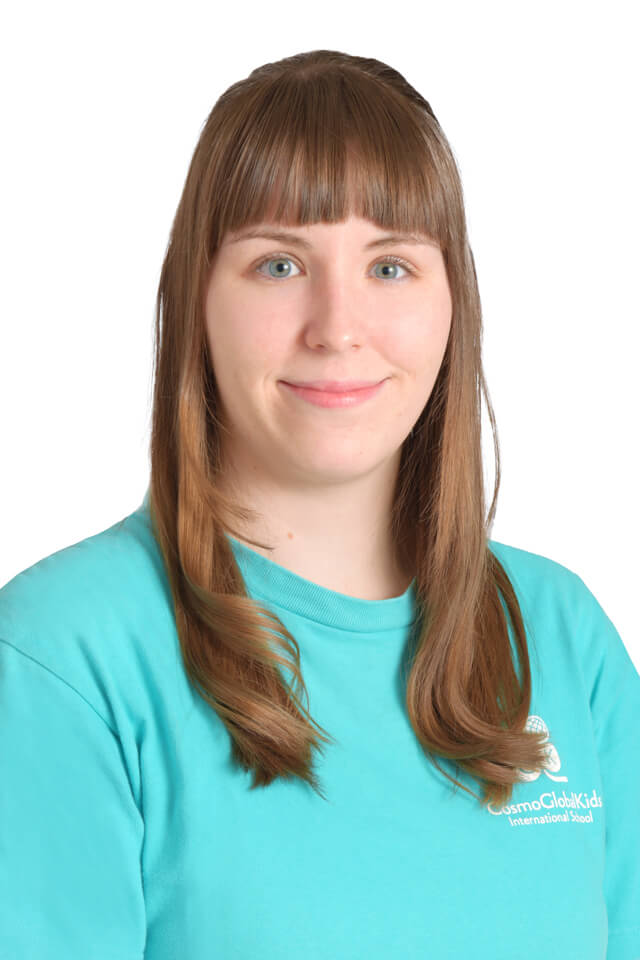 Piaget outlined a concept of moral autonomy in which those who are morally autonomous are kind to others based on a personal respect for them. In contrast, someone who is morally heteronomous acts on the basis of rewards or potential for punishment. As a teacher, my goal is to foster a sense of moral autonomy through respectful and caring relationships, by working together with families, and by guiding children in learning through what they experience. When a child has learned through their experiences and by having positive role-models, they are better able to use their critical thinking skills to solve problems, resolve conflicts with others, and inquire independently into what they want to learn. This independent inquiry, supported by peers and adults, fosters meaningful learning that they can apply to their daily lives. In addition, by discussing with children the importance of taking responsibility for their actions, as well as both the positive or negative consequences of said actions, we can develop a sense of empathy so that they will think about how their behaviors or actions affect others.
To put all of this simply: My goal as a teacher is to be supportive, caring, patient, and respectful to all so that those around me also understand how positive behavior can have a positive impact on others. I still have much to practice and learn, but I am excited to learn with the children.
History
2 years at a high school in Ise, Mie with monthly visits to a K-12 special needs school.
1 year at an English conversation school in Kanagawa teaching children and adults.
3 years at international preschools in Tokyo.
Master of Education in Early Childhood Education
Major in Bachelor of Arts in Integrative Studies with a focus on International Studies. Minors in Education and Japanese.
Qualifications / Certificates
IB PYP Category 1 Certificate
Ms. Riko, Bilingual Teacher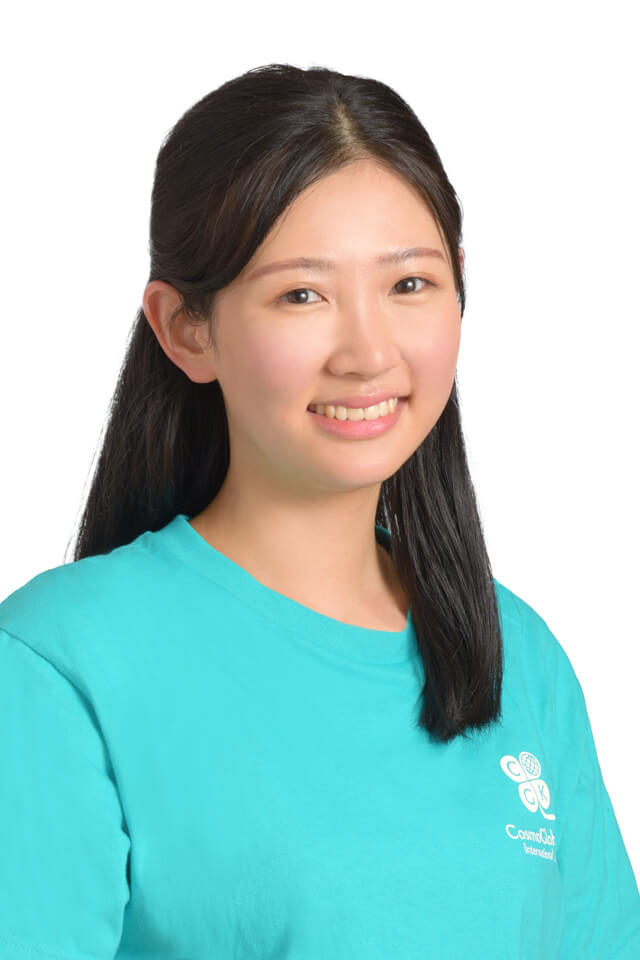 From ages 3 to 7, I lived in a college town in the United States and spent time with children from all over the world. I have very fond memories of the many opportunities in kindergarten and elementary school for kids and parents to learn about different families' cultures.
Also, since I was in kindergarten, I have been saying "I want to be a teacher in the future!" I spent seven years, from high school to university, in a childcare course and experienced childcare training in kindergartens in Japan, Australia, New Zealand, and South Korea. I was particularly impressed when I learned in Australia about "education that respects individuality and diversity", realizing that this was the reason I felt so "comfortable" as a child. In addition, through my experiences in childcare and as an English teacher, I realized that each individual child has endless potential and possibilities.
I try to involve children in a way that allows them to be absorbed in learning and expressing themselves.
History
Lived in the U.S. from age 3 to 7
Experience Childcare training not only in Japan but also in Australia, New Zealand and South Korea
Graduated as one of the first students of a new department in a University in Japan. This new department began to offer childcare certification both in Japan and overseas (Australia).
Qualifications / Certificates
Certified Nursery Teacher
Preschool Teacher Level 1
Certificate III in Early Childhood Education and Care (Australian childcare certification)
EIKEN Grade Pre-1
Ms. Monami, Bilingual Teacher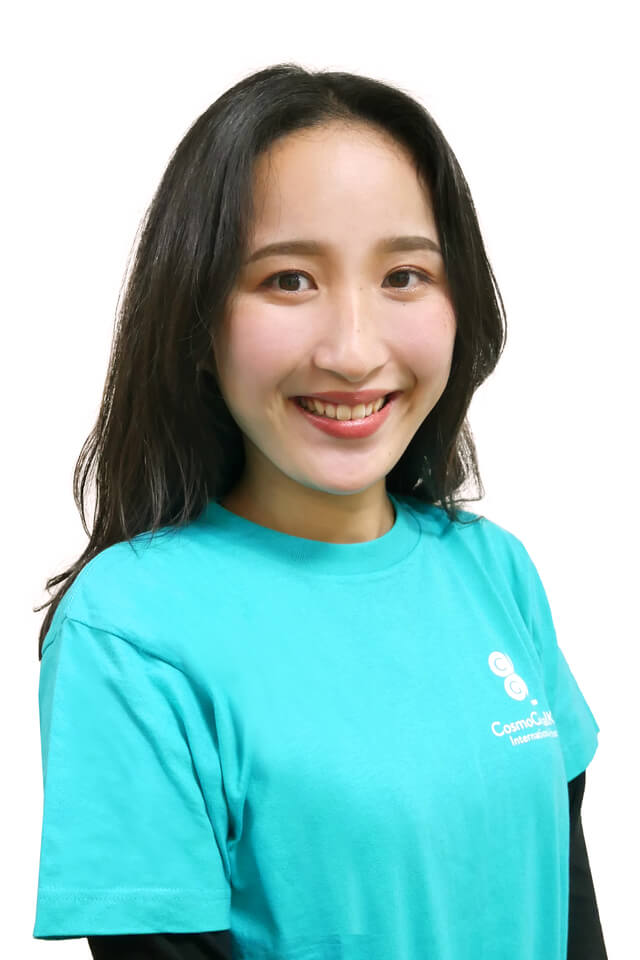 While studying abroad in high school in New Zealand, I had an adorable one-year-old host sister. In my 3rd year of high school, I was thinking about what to do with my future, so at the suggestion of my host mother, I went to the local daycare that my little host-sister attended for work experience. There, I realized that I was naturally play-acting, singing and expressing myself by creating things.
In my local high school, I had chosen expressive subjects such as Drama and Music (Musician ship), and I realized that this was the kind of occupation that I loved! This is why I decided to work in childcare.
I was fortunate to have many diverse and unique friends at my local high school. Many of them were unique and surprised me in many ways, but they all had one thing in common.
It was the idea that "it's okay to be who you are".
New Zealand, where 1 in 10 people are said to be in a sexual minority, is made up of people who believe that it is okay to be who you are. Therefore, I remember feeling very secure at the time because I felt that no matter who I was, I would be accepted.
In Japan, acceptance of sexual minorities is still far from advanced, but I was impressed by the New Zealand concept that "it's okay to be who you are." In fact, I chose this as the subject of my graduation thesis at university, where I studied childcare that values individuals from the viewpoint of gender-free childcare.
As children live their lives, they interact with others, come into contact with various things, and bring their experiences to maturity in life. At this important time in their development, I want to tell the children, "It's okay if you're the same or different from others, as long as you're proud of yourself." I would also like to help them build relationships in such a way that they can be proud of their friends and commend them.
History
Short-term home-stay in Australia
Short-term home-stay in the U.K.
One-year Study abroad at a high school in New Zealand
2 weeks childcare training in Australian kindergartens, preschools, etc.
While a student, worked a part-time job for 6 months at an international school, assisting 4 – 5 year olds. Also spent 1 year as head teacher for 1 year olds at a different international school.
Qualifications / Certificates
Certified Nursery Teacher
Preschool Teacher Level 1
Mr. Shingo, Bilingual Teacher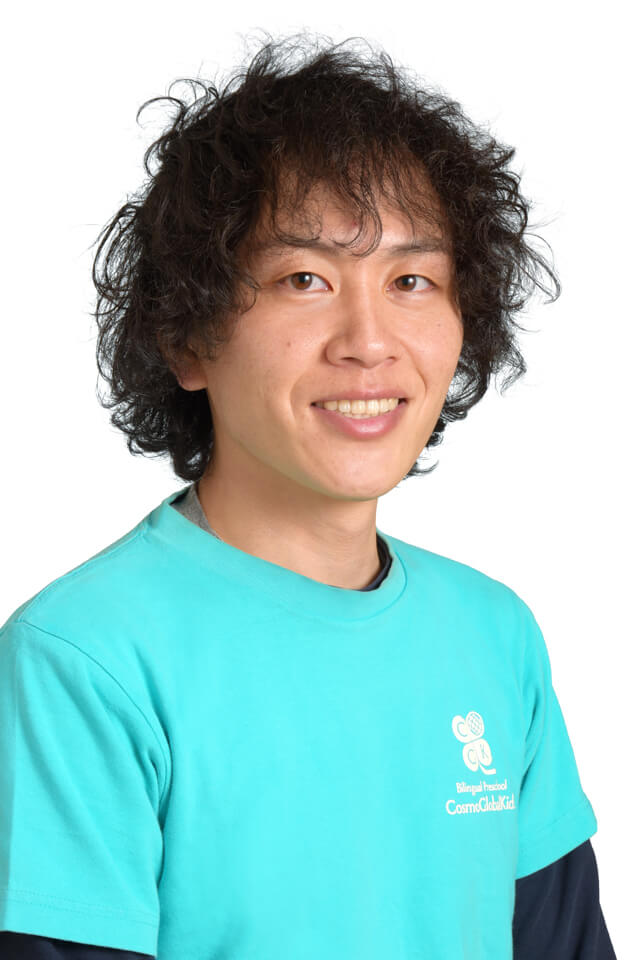 Born in Fukuoka. After working as a nursery teacher at a nursery school licensed by a social welfare corporation, I moved myself and my childcare experience to a completely new place overseas (Japanese kindergarten / Hong Kong).
Living abroad has led me to develop an interest in childcare environments around the world, and over the past 10 years I have continued to work with children as a teacher while visiting Japanese kindergartens and local preschools in various countries (countries of residence: Hong Kong, Bali, Indonesia and Vancouver, Canada).
Through my experiences in Japan and overseas, I have come to realize that "Japanese childcare and childrearing are wonderful, something to be proud of in this world". While continuing to foster these good qualities, I also place importance on incorporating "experiences other than Japanese childcare" into the environment of children and their parents. I want my experience with children both at home and abroad, my experience as a head teacher, principal and lecturer at nursery schools and universities, even my experience as a business owner, to be put to use at CGK for the children who attend CGK.
Please visit me anytime!
[What I try to nurture in Children]
●Not the ability to become who they want to be, but the ability to do what they want to do, learning by trial and error.
●The ability to think about things from various angles, and to take responsibility for their own decisions and actions.
●The ability to sympathize with everyone, regardless of nationality or age, and the ability to think fairly.
●A sense of loving and protecting those who are important to them (friends, loved ones, family members).
History
Worked at a licensed nursery school for 4 years
Worked at a Japanese kindergarten overseas for 5 years
Worked at a global school in Bali, Indonesia
Worked as a volunteer at 3 preschools in Vancouver, Canada
fter returning to Japan, established "Cross Cultural School"
English Preschool Principal
"Time With Children" freelance childcare worker (self-employed)
Teacher at childcare / teacher training school, and lecturer at universities
Organized communities and events for childcare professionals / students
Qualifications / Certificates
Certified Nursery Teacher
Preschool Teacher Level 2
Responsible Adult in Child Care Setting(Canada)
Youtaiken - Grade 3
Fire / disaster prevention manager
Ms. Jun, Bilingual Office Staff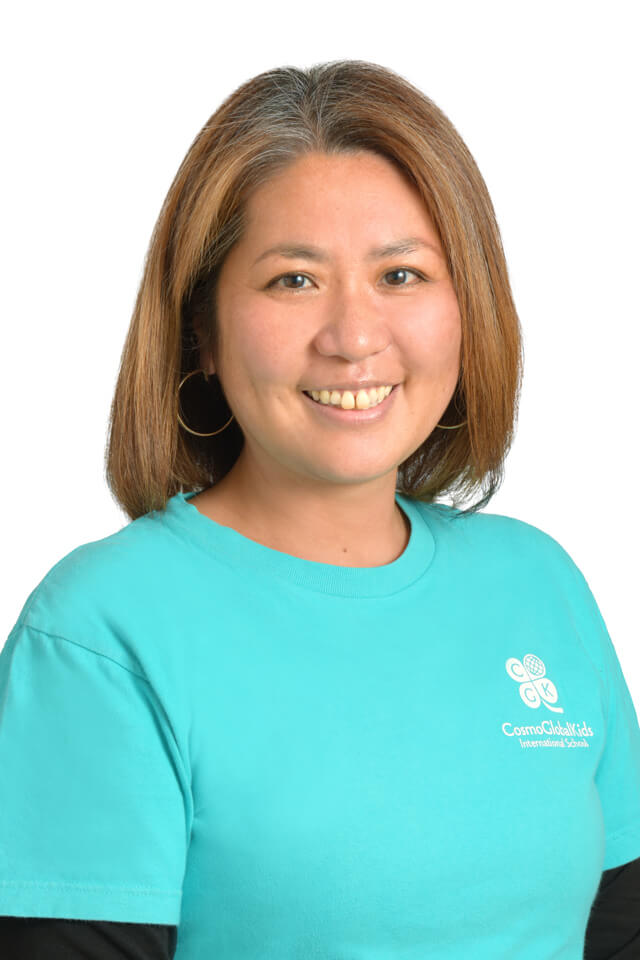 When I was 14 years old, I started studying English because I admired Freddie Mercury of Queen. I grew interested in going abroad and went to study in England for a short time.
By taking an interest in music and dance, I learned a lot about the culture and background of the artist's country and the way people think and live.
After that, I started to feel that I didn't just want to visit other countries, but I wanted to live there and speak, laugh, maybe even argue, directly with people from other countries in their language, to engage more meaningfully with them. So, after three years of working (in an office job), I went to the U.S. to study abroad for a year.
During that time, I visited Jamaica and was inspired by the people who co-exist with nature and brave many dangers, all the while enjoying daily life to the fullest while honing their skills to survive and thrive. I spent three years living back and forth in Japan and Jamaica. After that, I lived in a Brazilian community in Japan for about 8 years and learned Brazilian Portuguese. I felt because I was able to understand their language I could empathize and exchange opinions with them and come to understand deeper aspects of the Brazilian community in a hands-on way that would not be possible from books or the Internet.
I myself am in the midst of raising two boys.
In the limited time of early childhood, I want to work closely with parents to support the growth and development of young children, so they can feel the love of the adults around them.
History
Short-term Study Abroad in the U.K., and one year in the U.S.
Trilingual in Japanese / English / Portuguese (Brazilian)
Afterschool
Ms. Saeda, School Director for Elementary School*1 & Afterschool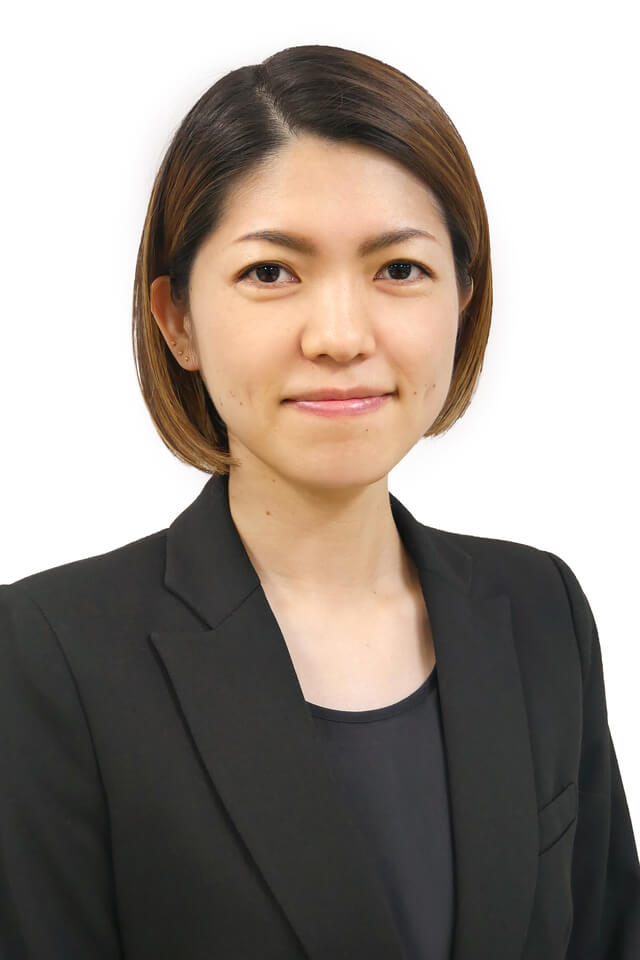 I started playing soccer in elementary school, and went on to study abroad and played soccer at an university in America, where our team won the national championship. It was a wonderful experience for me to meet so many people from different countries.
It's a lot of fun to gain a global perspective and to expand one's possibilities by taking on challenges without fear of failure. I would like to convey this joy to as many children as possible.
Even a small moment of "I did it!" brings joy that can strengthen their confidence to take on the next challenge. It then becomes enjoyable to discover and take on new challenges. We believe that it's our job to maximize this kind of joy.
We want to create an environment where children can grow naturally through fun activities and add to their skills one by one.
I am so happy to spend every day having fun with our future Global Kids!
History
Homeroom teacher at CGK Preschool for 3 years (3 to 5 year olds)
Head Bilingual Staff for English Afterschool care (3 year olds - elementary age)
Graduated from a 4-year university in America, joined women's soccer team (National Champion)
Qualifications / Certificates
Certified Nursery Teacher
YOUHO EIKEN Grade Pre-1
Mr. Dan, English Teacher (UK)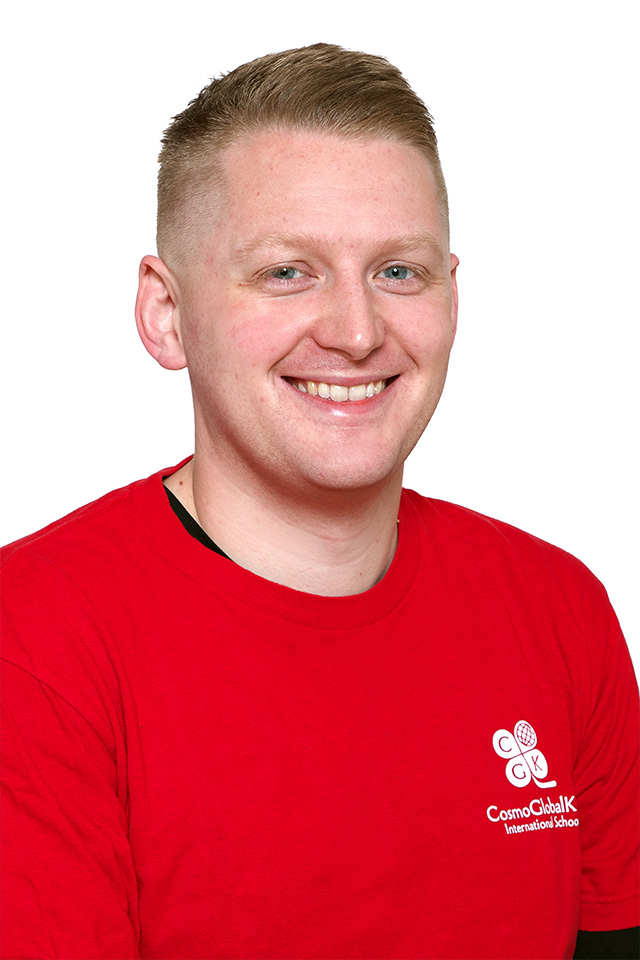 I believe the most important qualities in people are
1) kindness and empathy for others, qualities I believe are sadly overlooked to a large extent.
2) Critical thinking, the ability to see things from multiple perspectives, evaluate a situation, and change your option based on new information.
I think it is important to nurture these qualities in children from a very young age, and with today's world becoming ever more partisan and tribal it has never been more important to instil these basic values in our children. The simplest acts of kindness have the power to affect people in profound ways, and often leave deep and lasting memories that influence them for life. With the world becoming an ever more interconnected place in my opinion it's no longer enough to think and act in inflexible ways, and we should all aim to become global citizens and broaden our minds to their fullest potential. I really believe that learning to think in a new language, especially from a young age, really opens your mind to new ways of thinking and changes how you see the world around you. Clearly knowing English will be advantageous in many careers due to English being the default global business language, however, it is the benefits gained through opening children's minds to new ways of thinking and being able to connect with different people all over the world and the friendships they can make that I think is most enriching. My approach to teaching is to create an environment where children know it is ok to make mistakes. We all make mistakes and we all have made many mistakes in our lives, it's how we learn. But because we often fear the consequences of giving a wrong answer or making a mistake we often hold ourselves back and retreat into a safe shell limiting our potential for growth. Through creating a safe environment of mutual respect where children know they can do their best without the fear that comes through being wrong or making a mistake children can feel comfortable to find their own path to growth becoming confident and thoughtful people willing to put themselves out there. Although children have a lot to learn we should remember that children have a lot to teach us. Children see the world in a pure way not viewing it through the lens of conflict, historical divisions, race etc so we should ourselves sometimes look to our children for inspiration.
History
Three years as the lead teacher, and new staff trainer, at an Eikaiwa in Musashi-Kosugi, half a year as a homeroom teacher at an international after school in Yokohama, half a years experience working part time at a variety of kindergartens and elementary schools in Kanagawa and Tokyo
BA with honours in Sociology with courses taken in European Politics
Teaching level one certificate gained through my former company's training and promotion program
Ms. Darby, Elementary School Principal*1 & IB PYP Coordinator (USA)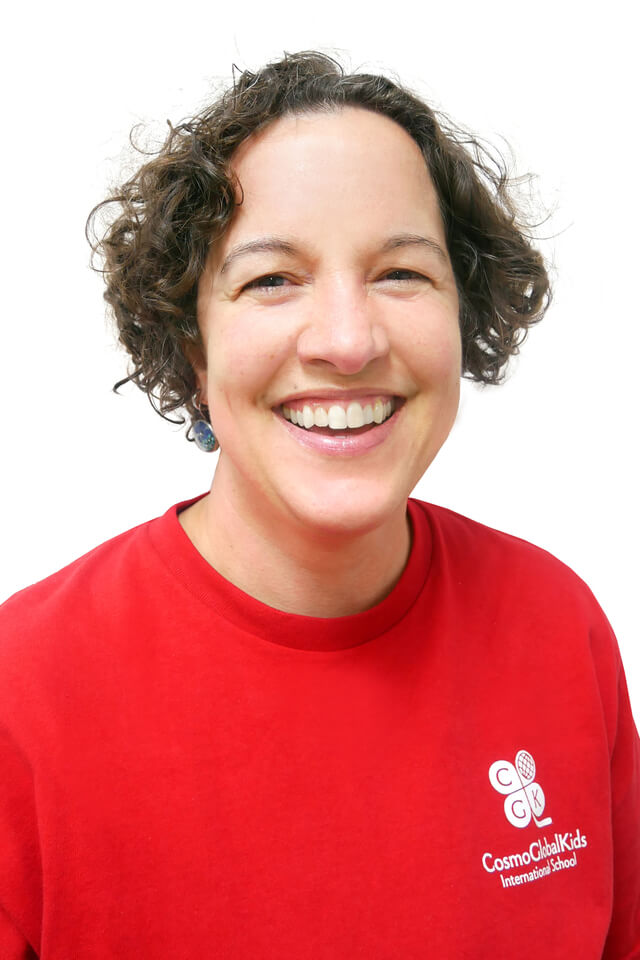 I have been working with children in various capacities for over 30 years. Learning, and helping others learn, is my passion. I have been fortunate to be able to earn a Master's of Education while living in Japan and working at a school that follows the Primary Years Program from the International Baccalaureate Organization (IB PYP). This experience has reaffirmed my personal commitment to learning and improving, as a teacher and beyond.
Adapting to teaching in the 21st century means that not only must we be committed to lifelong learning for ourselves, but in teaching those skills to our students. We cannot know what specific jobs or demands our students will face in the future. We can however help our students embrace this uncertainty and value learning new skills. Using an inquiry based approach, like the one offered by the Primary Years Program, allows us to create a learning environment that encourages students to develop approaches to learning that will set them up for future success.
History
30+ years working with children in various capacities in the US and Japan
10 years teaching in Japan
6 years teaching at an IB school
Bachelor's of Arts from Fordham University, NY
Major in Theater, Minor in Religious Studies
Master's of Education in Advanced Teaching Practices at the Elementary and Middle School from the University of the People, CA
Dual Specialization in Literacy and STEM
Qualifications / Certificates
Teaching License K-6 (American Board)
IB Certifications
Cat 1 general- University of the People
Cat 2- Evidencing Learning
Cat 3- Inquiry
Cat 3- Approaches to Learning
Cat 3- Creating a Curriculum for Transdisciplinary Learning
Mr. Stephen, Elementary School HR Teacher*1 & Afterschool Teacher (Australia)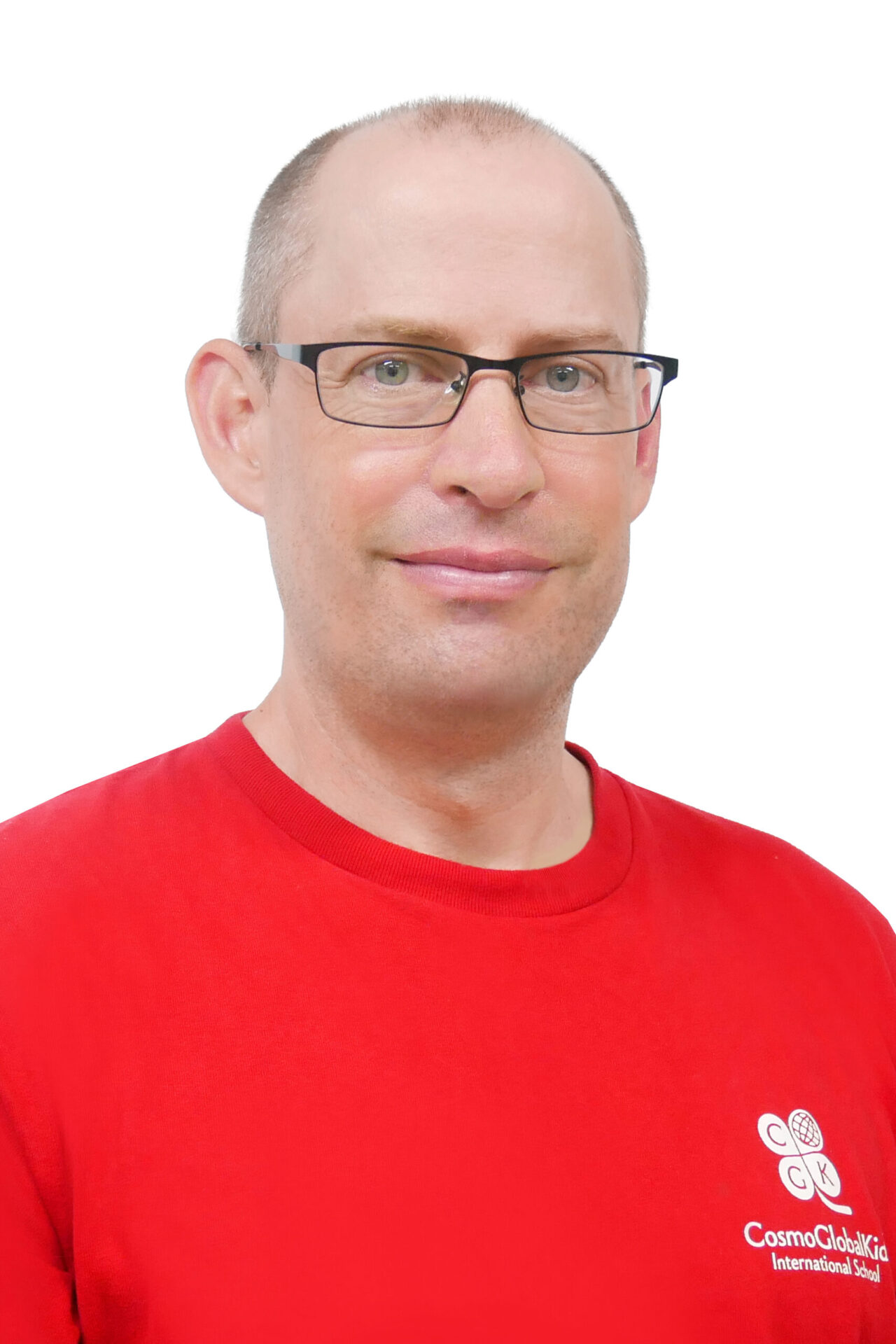 I believe that one of the main roles a teacher has is to cultivate the natural curiosity and sense of wonder that young learners have. As the famous scientist Carl Sagan once said 'Young learners ask deep questions. What is a dream? Why is the moon round? What is the birthday of the world? Why do we have toes? Why is grass green? These are profound, important questions that just bubble right out of them.' By encouraging students to ask these deep questions, and by asking deep questions of them in return, teachers can enable our students to develop ways of thinking that will empower them to approach any future challenges with confidence and skill. As a teacher of young learners, I have always felt that it is a privilege to spend this special time in their lives with them, and to help shape the way they see the world. I look forward to working with, and learning from, all the students at CGK!
History
3 years teaching kindergarten students at an international school
2 years as a head teacher at an afterschool program teaching students from grades one to five
Internationally award winning film-maker, TV writer, novelist and playwright
Accomplished guitarist and vocalist
Qualifications / Certificates
Pre-K to Grade 3 Teaching License issued by the Office of the State Superintendent of Education, District of Columbia, USA
Graduate Certificate in Education, Moreland University, Washington DC, USA
Masters of Arts (Research - Literature), Queensland University of Technology, Australia
Bachelor of Creative Industries (Drama), Queensland University of Technology, Australia
School-Wide
Ms. Narisa, Management Staff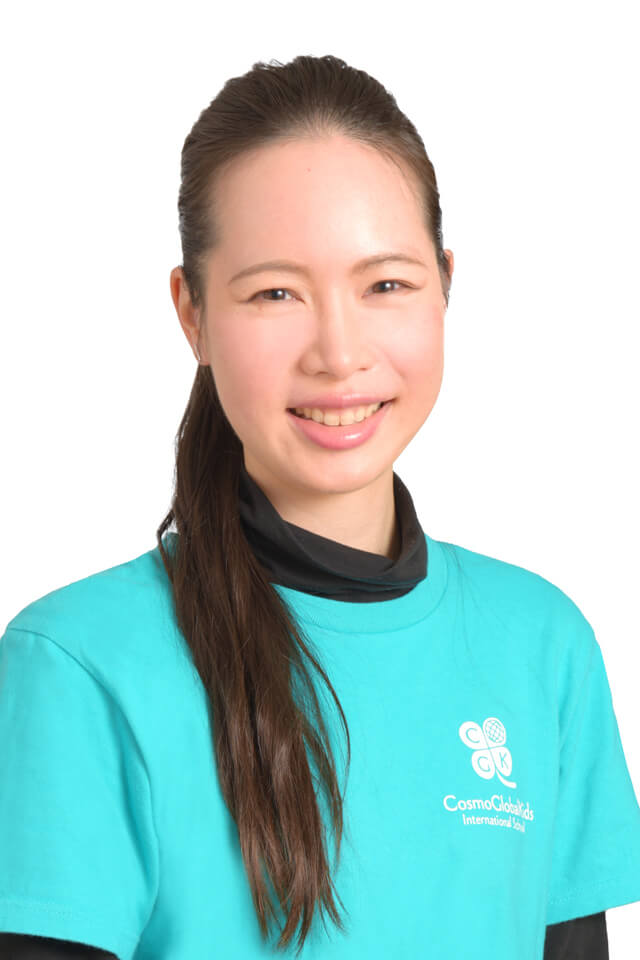 With a Thai father and Japanese mother, I came into contact with different cultures and had opportunities to interact with people from various countries from an early age, so I was interested in the world as well as Japan. Although I was born and raised in Japan, my father loved English, so I started going to an English conversation school when I was in elementary school and I also came to love English.
In junior high school, I left my parents for the first time to home-stay in the United States, and in high school I did a short home-stay in Australia. After that, in college I majored in English and went to Canada for an 8-month exchange program.
As the eldest of six siblings, I enjoyed growing up helping and caring for others, and after graduating from university, I found a job in the hotel industry where I could put my English to good use. After working in Japan for three years, I decided to go to Sydney, Australia, to gain experience working overseas. I stayed there for two and a half years and experience many occupations, such as working in the concierge team of a local hotel, in a catering restaurant, as a receptionist for a food wholesaler, and for a travel agency.
After coming back to Japan, I returned to the hotel industry, but I was interested in multilingual and global education and wanted to be involved in helping young children to grow into global talent, which is when I came across CGK.
From behind the scenes, I am committed to watching and helping children grow into global citizens!
History
Homestay in the U.S. and Australia
Graduated from a 4-year university in Japan with a degree in foreign languages (Exchange student to Canada - 3rd yr.)
In Australia, studied and spent 2.5 years on working holiday.
Qualifications / Certificates