Job Training "I Wanna Be a Picture Book Writer"
Starting in June, Sky have been looking at "Author/Illustrator" for their Job Training. As authors and illustrators, the children will all work together to come up with the characters and story for a children's book and then illustrate it themselves. This project is based on a trilogy of children's books called, Circle, Square & Triangle that are written by Mac Barnett and illustrated by Jon Klassen. These great books have been translated into Japanese too!
We began by rereading these books along with the ones the 2019 Sky Class made two years ago. We reviewed elements of story structure that the children looked at last year when we came up with the story for our English Show play together. Afterward, we started some rough sketches of potential new "shapes characters" on our whiteboards. The children then started work on creating their shape characters. Over several sessions, they polished off, and in some cases totally re-designed, their characters.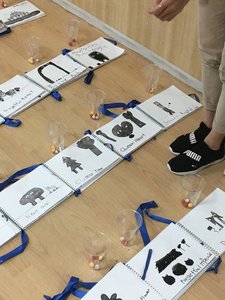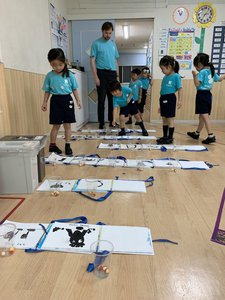 Once that was done, it was time for their designs to be presented to the class. The children and all CGK teachers voted for their characters and the characters with the most votes will then be used in the book that they will create themselves. There were a lot of creative characters. But the main character chosen for the book will be Police Pencil. Other characters that may be appearing in the book (again, the children have the final decision on this) will be Doctor Butterfly, Forgetful Rabbit, Shy Tulip, Bossy Arch, and Sneaky Pineapple. For the characters' names, the children used the personal adjectives that have been learning recently. They also took inspiration from the super popular Roger Hargreaves' Mr Men and Little Miss books.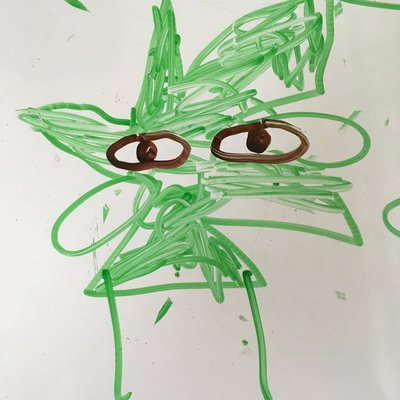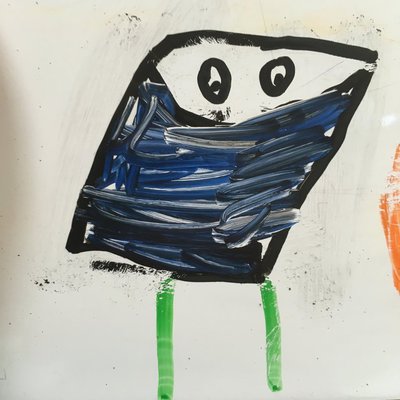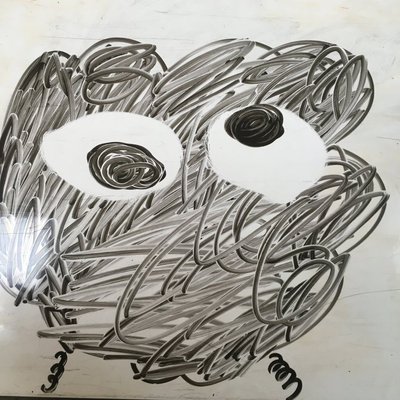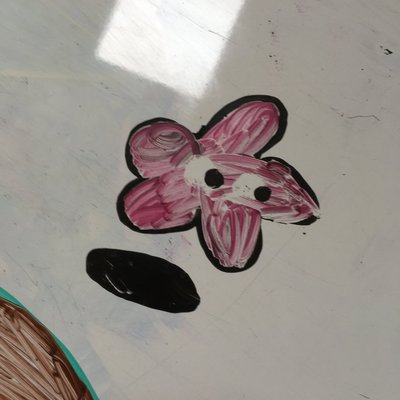 They will be designing, illustrating, and painting the books themselves, from the cover to each page in the book. All this will be done over the next month or so. The book already promises to be pretty funny and hopefully, the children have as much, if not more fun creating it. We will keep you posted on the book, which is looking more and more likely to be a modern-day classic. Remember, you heard it here first!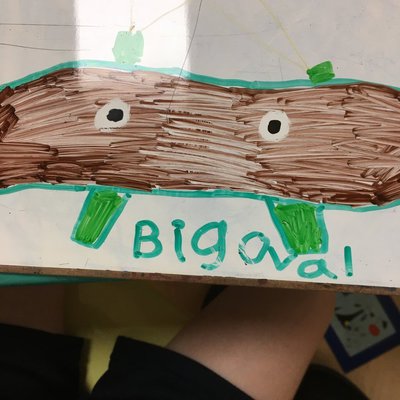 Author Profile
John - Preschool Head Teacher (Australia)

Vice principal of CGK International School. From Australia.
After studying Education at the University of New South Wales (Australia), over 10 years of teaching from kindergarten to high school in Japan. Entertainer.