Christmas Party 2021
Preschool

December 24, 2021
This year CGK Preschool held a Christmas pajama party again.
The students connected with Santa Claus in the North Pole via Zoom, asking questions such as "What color are your socks?", "How many reindeer do you have?", "What do you want for Christmas?", they enjoyed talking with Santa Claus. The children also sang a song to Santa Claus, and Santa danced to the student's songs.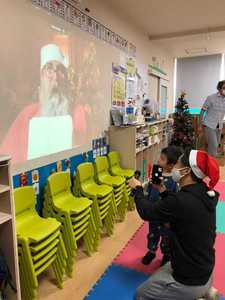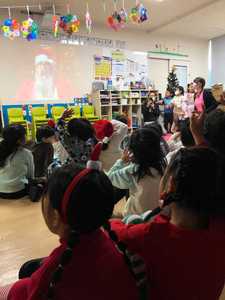 And finally, presents from Santa! The students were so excited to see so many presents that they couldn't fit on the two sleighs!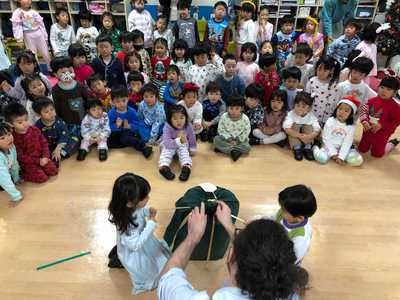 The snack was a special cupcake tower treat that filled their bellies and their spirits with fun.