Jungle Class in June "Colours and Shapes"
Since May, the Jungle friends have been learning about colours and shapes. During Circle Time, the children have been singing songs to help them to learn different colours and shapes. To make their learning activities they have been playing games where they would need to touch a certain colour or point to a particular shape. Through craft they have worked with shapes and colours to show their creativity whilst working on their developing motor skills.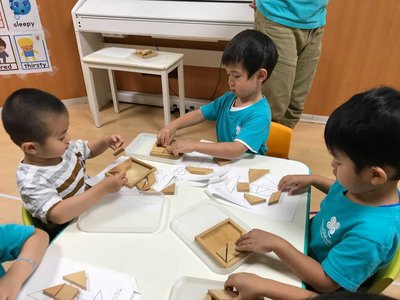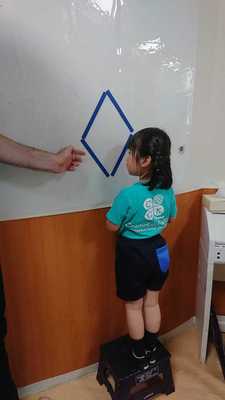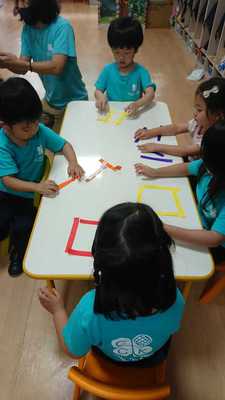 One of the first crafts that they made was rainbow rice. The Jungle friends used food colouring to dye the rice into many different colours. There were red, blue, and yellow of course, but the children also made green, orange, purple and turquoise through experimenting with mixing. The students took a turn in using small spoons to scoop the coloured rice which they used to make a picture of a shape.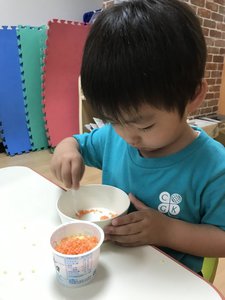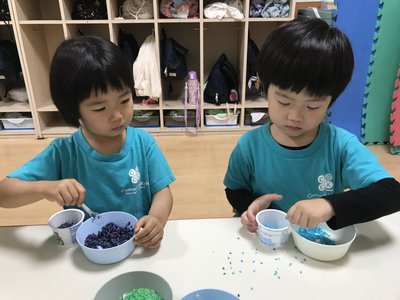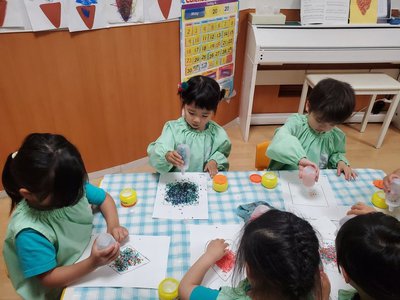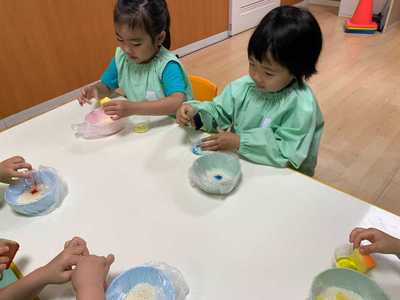 Another craft that the Jungle friends made was mobile shapes. These are see-through shapes with a frame. It allowed the children to create a shape of any colour by looking through it at different colours or objects. We took the mobile shapes outside to the deck during playtime to see what interesting colours and patterns we could frame within the mobile shapes. These crafts and activities take the learning outside of the classroom environment. It allows the children to explore their surroundings and connect what they are learning, colours and shapes, with their own world. It is an important part of the active learning that we have at CGK.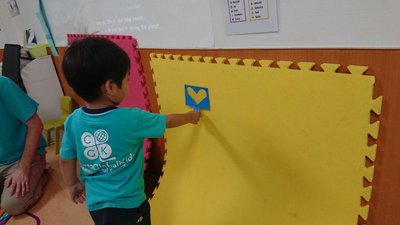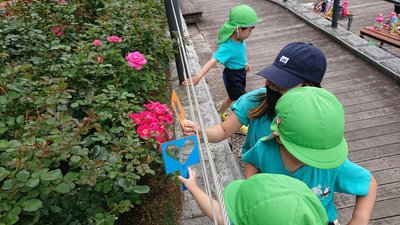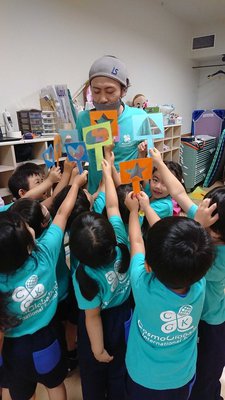 Author Profile
John - Preschool Head Teacher (Australia)

Vice principal of CGK International School. From Australia.
After studying Education at the University of New South Wales (Australia), over 10 years of teaching from kindergarten to high school in Japan. Entertainer.