Yokohama Child Technical College × SEE THE SUN × CGK's collaboration event
Preschool

February 15, 2023
We recently took part in a dietary education event was held at CGK as a part of the programme of the Dietary Education Course at
Yokohama Child Technical College
. The aim of this event was to give the students from Yokohama Child Technical College with 
SEE THE SUN
 the opportunity to plan an event that were appropriate for nursery school children and to lead it in front of CGK children.
The college students planned their workshops with our CGK classes in mind. Our three-year-old Jungle class were served baked sweet potatoes. After, they ate
Nichijo Imohanji
, a sweet potato dessert that was developed by a researcher from
Morinaga & Co., Ltd.
, which SEE THE SUN is a part of. The workshop the college students used puppets on how the sweetness is enhanced by koji, or malt.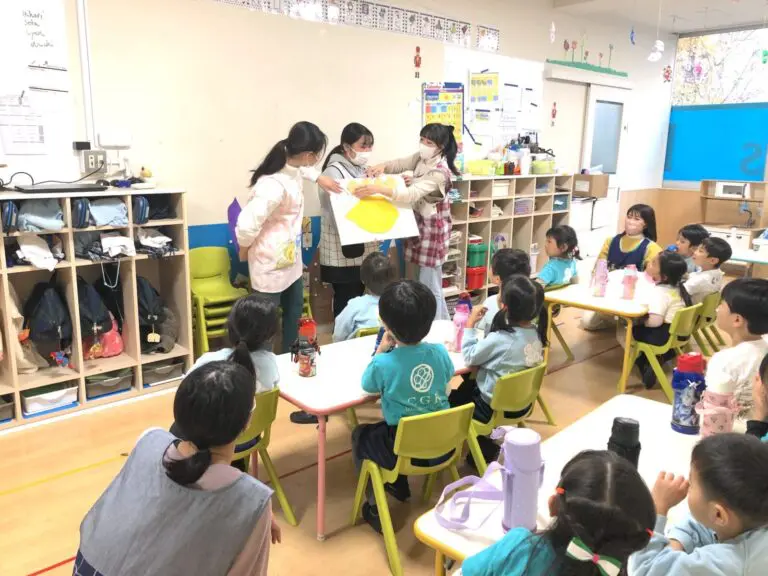 With our four-year-old Mountain class, the college students used a panel theatre to tell a story. The Mountain children were involved in the story and were able to enthusiastically respond and listen to the story with great interest.
The five-year-old Sky class were given real koji rice and koji potato. They were able to compare and observe both by using their five senses, a sign of their age-appropriate development.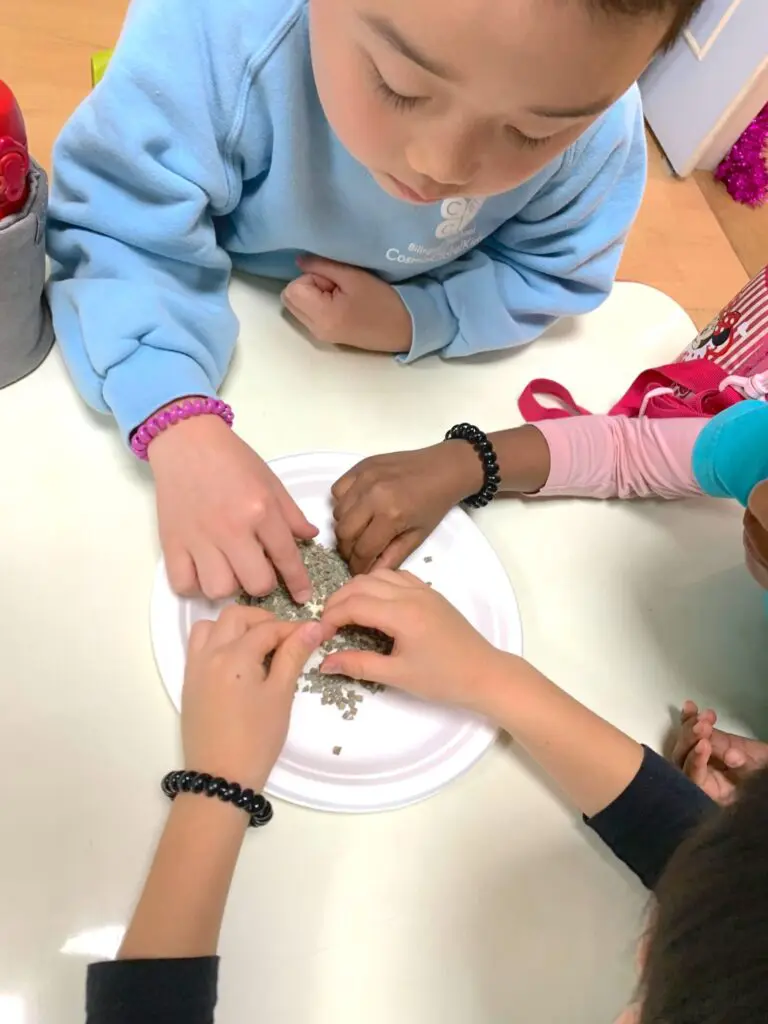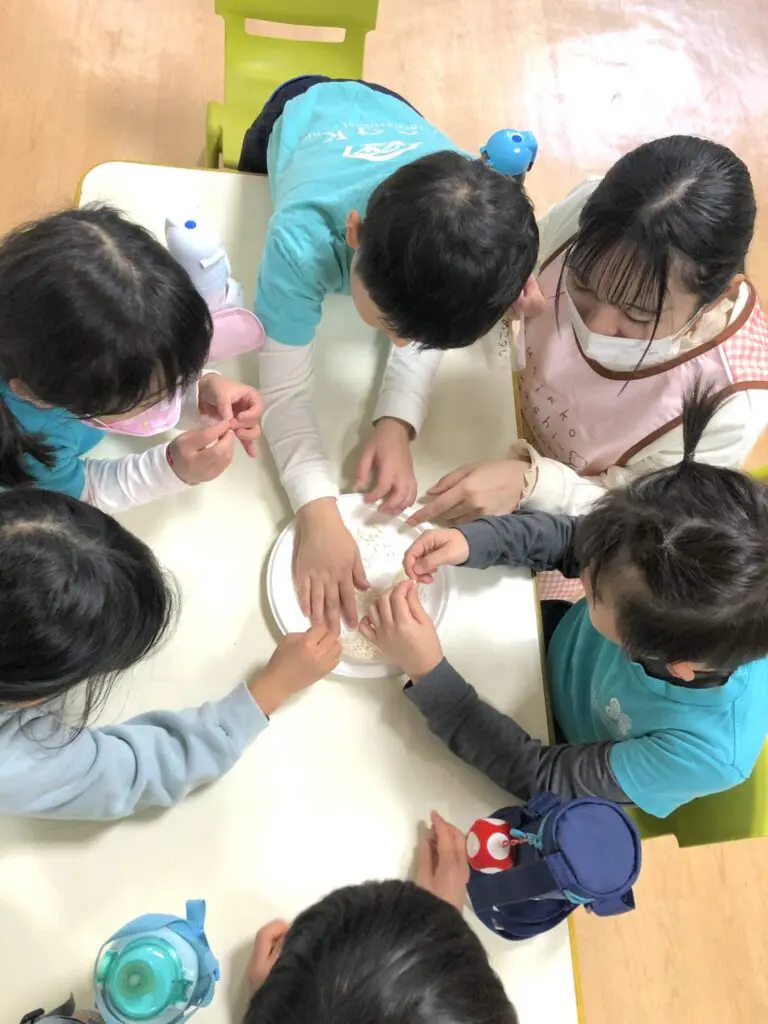 After the workshop, our CGK teachers shared this and other feedback from this unique practical learning experience.
By being able to hold these workshops in front of children and then reflecting on any mistakes that they may have made, the college students can learn things that they could only learn outside of the classroom.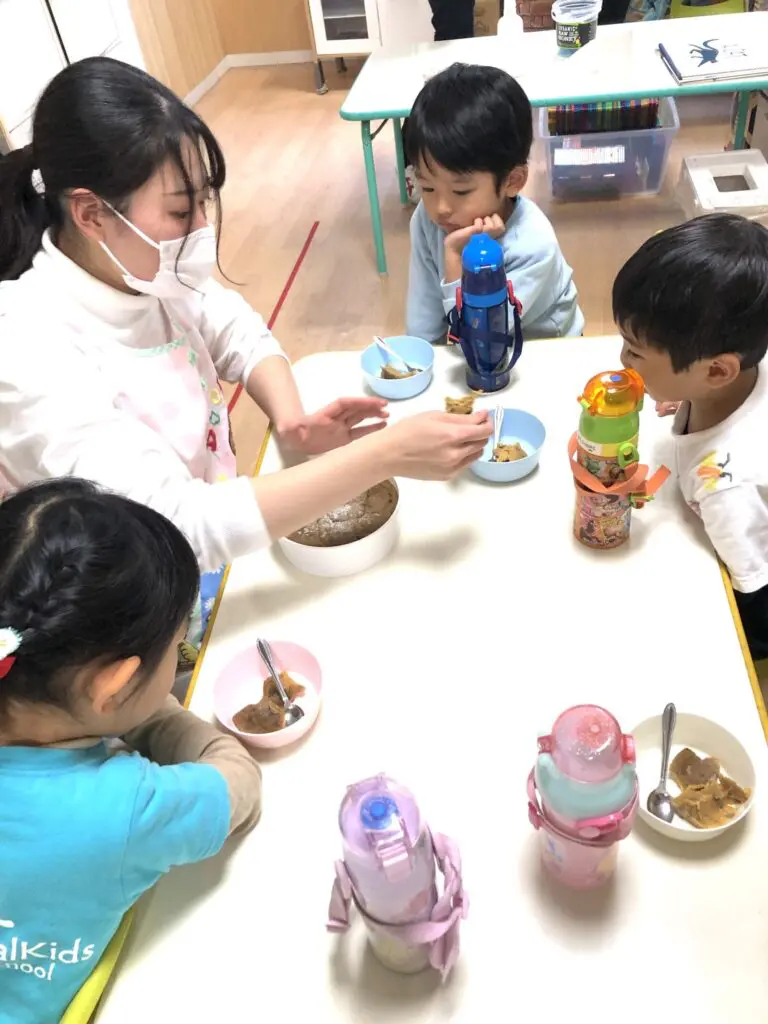 We hope that this workshop at CGK was a good learning experience for the college students and has encouraged them to study and to become childcare workers in the future.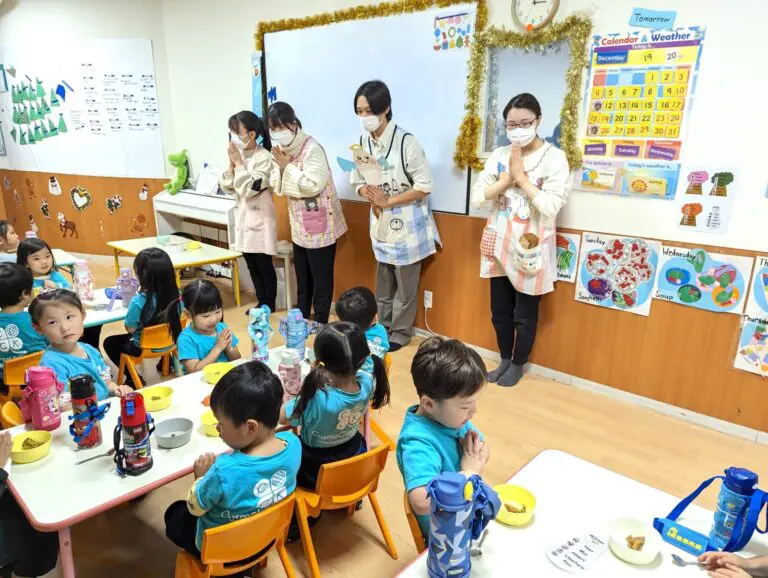 <Snacks used in this workshop>
Nichijo Imohanji (日常芋飯事)
Miku Suzuki from OUR TeRaSu has been working with everyone to create Nichijo Imohanji through collaborative events. The ingredients used are made from baked sweet potato paste from Kagoshima, sweet potato honey, koji sweet potato, and baked sweet potato powder. The Kagoshima koji enhances the sweetness. To find out more about Kagoshima koji, Our Terasu, and the people involved in making the koji, please visit Our TeRaSu's
website
.
Author Profile
Reiko - Preschool Principal (Japan)

Opening member of CGK International School since its opening in 2016 and current Preschool Principal. Certified nursery teacher (hoikushi).
After working at a Japanese preschool, went to Victoria, Canada to study abroad. After returning to Japan, worked as the head of an international preschool. A big Disney lover.