Open School Event - Mexico Culture
On Saturday, we had a special event at Cosmo Global Kids. It was an open school event allowing non-student and current students alike to participate in this cultural event teaching about Mexico and its culture. We had a program that included: a fun quiz, a traditional Aztec dancer and dance lesson, a mariachi singer, a piñata and of course a delicious Mexican lunch. We had over 70 people join us in our event and they really seemed to enjoy all the different experiences we provide for them.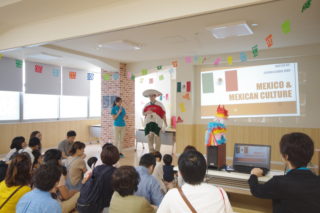 First off we had an interesting quiz for them to learn a little bit about Mexico and their culture. There were some easy questions and some hard questions. One participant got all of the questions correct!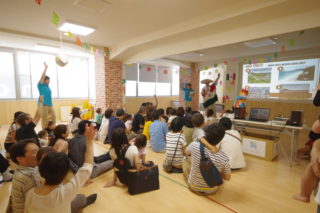 After that we had a guest dancer perform a traditional Aztec dance from one of Mexico's ancient cultures. It was so interesting and everyone was very impressed with his authentic costume.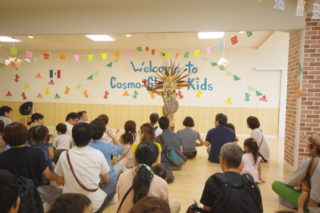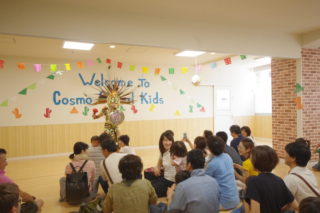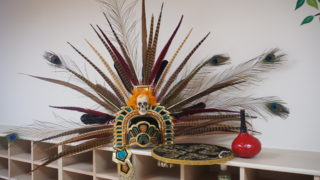 Then after his dance we had a fun little craft making a headdress just like the dancer was wearing so the children could wear it while they had a dance lesson with the guest dancer. The headdresses came out great and the children really loved them.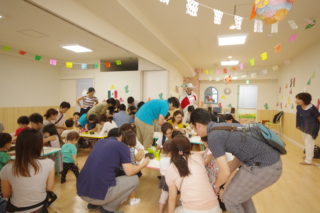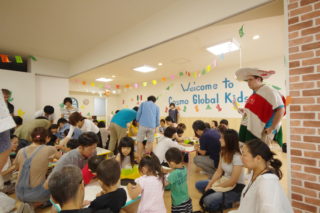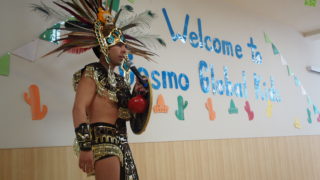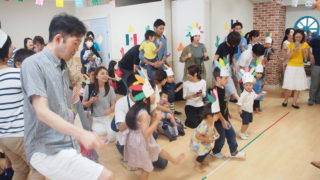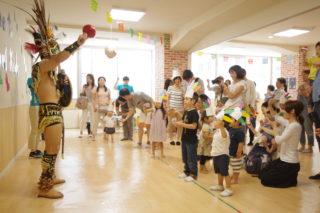 After the dance lesson our event continued with a piñata filled with candy for the children but they had to work for it. After most of the children hit the piñata it was just ripped open enough that when turned upside down all the candy came out! The children really enjoyed the piñata so it was a good thing we had prepared three piñatas for them so all the children could have a turn hitting the piñata.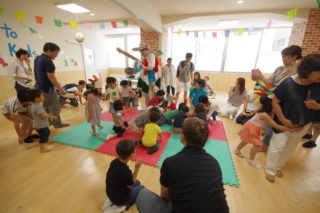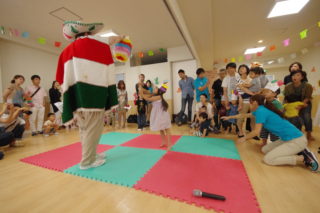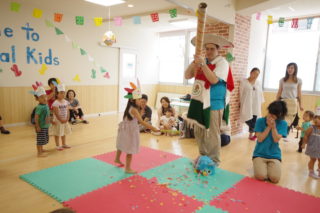 After all the piñatas were sufficiently destroyed and all the candy was gathered up the festivities continued with a guest mariachi singer. He performed a few classic songs and even sang a song that was in both Spanish and Japanese! All of the guests we delighted to hear the beautiful songs.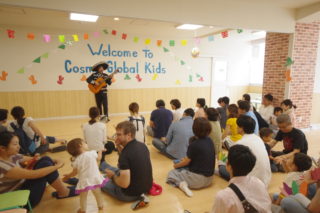 After his performance had finished it was time for a Mexican lunch. CGK was able to get a local Mexican restaurant, Aztecas, to cater our event and the participants were so excited to eat really traditional Mexican food. The lunch consisted of rice, quesadillas, tortilla chips, fajitas, flan (a kind of pudding), and even cactus! Everyone really seemed to love the food and most went back for seconds and even a few when back for thirds. The children really liked the tortilla chips the most! We were lucky to have the mariachi singer stay and perform a bit during lunch time as well. He sang some really common ballads and some fun up beat tunes too.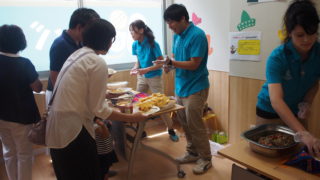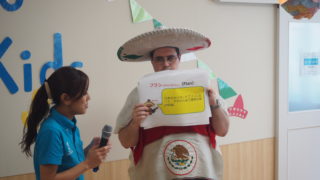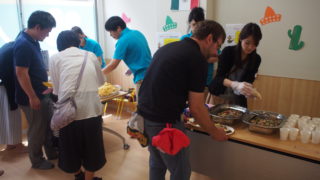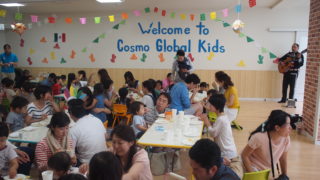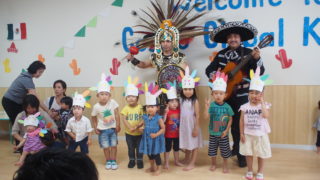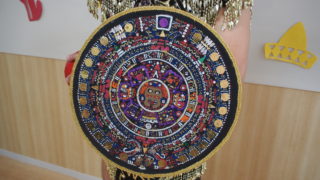 After everyone had finished eating we thanked them from their participation and reminded them to let their friends know about our school and help spread the cultural knowledge they gathered that day as well as to remember that there are many other cultures around the world that we should all appreciate more.