That's Entertainment -3-year-old Class-
Preschool

February 21, 2022
The countdown to the Spring Recital in CGK Preschool has begun and Jungle Class (3-year-olds) is getting ready to debut their skills as performers.
As rehearsing diligently for the Spring Recital has taken up quite a lot of the English class time, we have been thinking of ways for the students to relax and learn in their free time. We do not always have time to go outside to play or do an outdoor activity but we have been going on walks to different areas to refresh our mind and learn.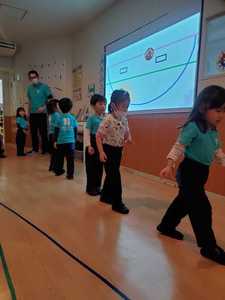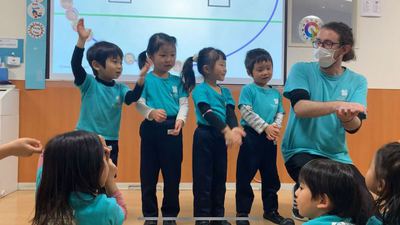 We also went to check out Yokohama Kannai Hall, the venue for our Spring Recital. For many of the Jungle students, the Spring Recital will be the first time they have performed on a stage in front of people.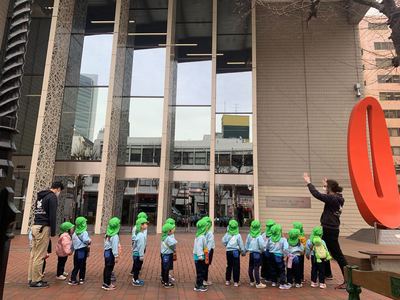 In English class time, we have talked about the various aspects of performing and what we need to do to put on a good show. The students are practicing hard every day to learn their songs, movements, and lines. They are also helping a lot behind the scenes as well as help make the props that will be used in their own show. We are looking forward to showtime in March.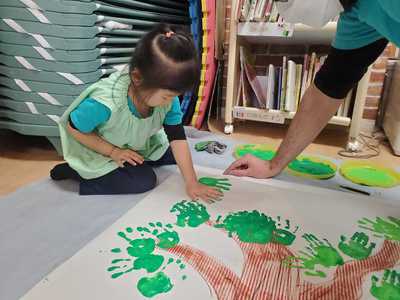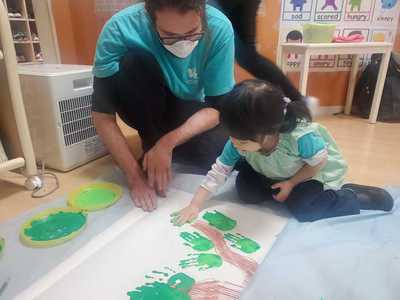 Author Profile
John - Preschool Head Teacher (Australia)

Vice principal of CGK International School. From Australia.
After studying Education at the University of New South Wales (Australia), over 10 years of teaching from kindergarten to high school in Japan. Entertainer.