Traffic Rules Lesson
Recently at CGK International Preschool, some police officers from Kagacho Police Department came to lead a lesson on safety.
 First they talked to the children about stranger danger. One of the things that the police officers explained to the children is that we should tell our family where we are going, why you are going there, and when you will be back. This is one of the duties that our class leaders at CGK do as well. When they go out for a walk, they come to the office and tell the office staff how many classmates there are, where the class is going, and when will they be back. This is something that can be done not only in the school but also at home. This is one of the four rules that the police officers summarized about stranger danger.
Next, the police officers talked about traffic safety. One of the topics was about traffic lights. The children understand that a green light means go and a red light means stop. But what about yellow? As adults we know that yellow means that the light will turn red soon so that we should be prepared to stop. But for children, it is safer to tell them that yellow→stop.
As well, the police officers reminded the children to:
 ① Fasten their seatbelt when they get in the car.
 ② Not play on the road or in the parking lot.
 ③ Not run out onto the road.
Finally, I asked the question, "Are there any children who got lost and never come back?" The police officer told us about an incident that has been in the news recently. It was a bit scary for the children, but I thought it was important for them to realise how dangerous it may be when they get lost. The children also had the opportunity to ask the police officers some questions. Are some of the questions that came up:
"Have you ever caught a thief?
 "How do you catch a thief?"
 "Have you ever taken a photo when arresting a thief?"
Then one Mountain student proudly announced, "I cross the road properly and follow the rules." This was not a question, but it was wonderful that they were so confident in their ability to follow the rules and that they were able to say it clearly in front of everyone. Their wonderful effort was rewarded with a warm applause from everyone.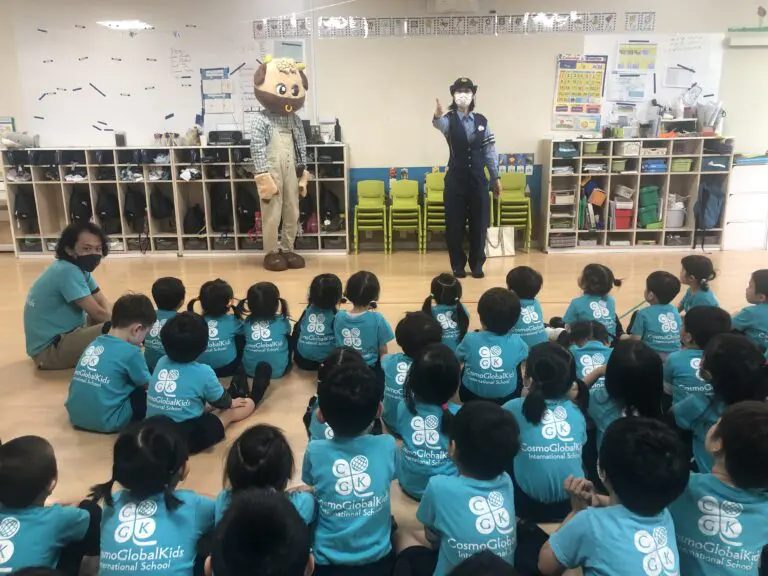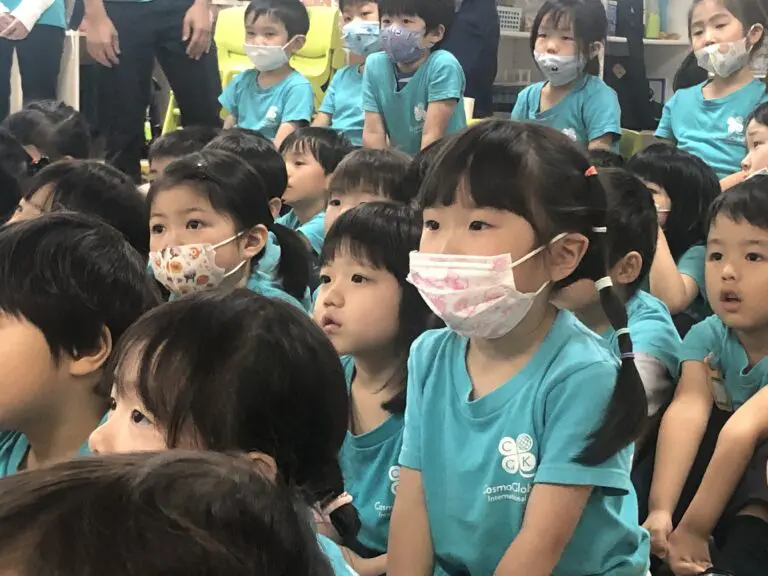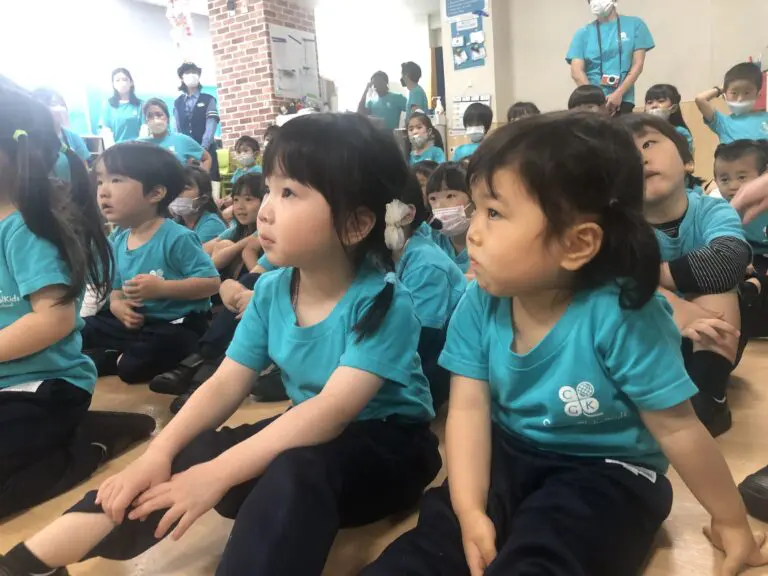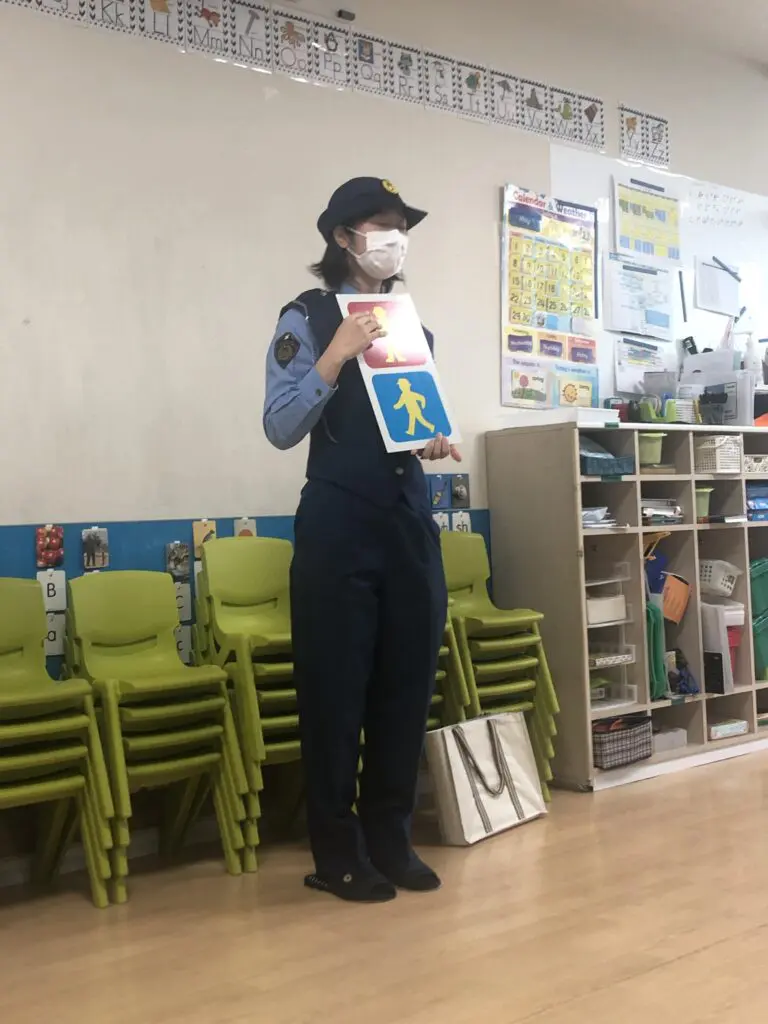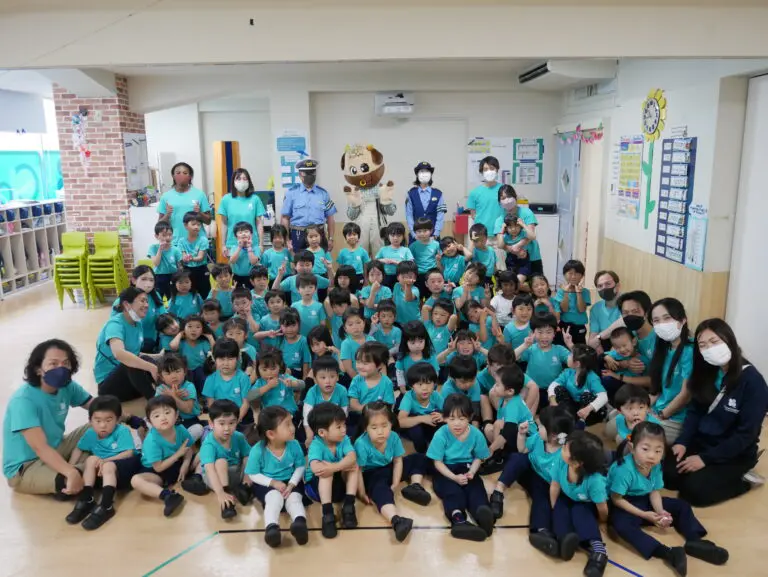 Author Profile
Reiko - Preschool Principal (Japan)

Opening member of CGK International School since its opening in 2016 and current Preschool Principal. Certified nursery teacher (hoikushi).
After working at a Japanese preschool, went to Victoria, Canada to study abroad. After returning to Japan, worked as the head of an international preschool. A big Disney lover.