Christmas Event!
Once upon a time at CGK, Santa Clause made a surprise visit, the CGK students had a jolly good Christmas day, and it went something like this...
On the Morning of December 25, the CGK friends came to the Christmas pajama party to play games, sing holiday songs, and have a good time. The Ocean (2 years old), Jungle (3 years old), and Mountain (4 years old) class had a mini concert and each sang a Christmas song. They had a wonderful performance!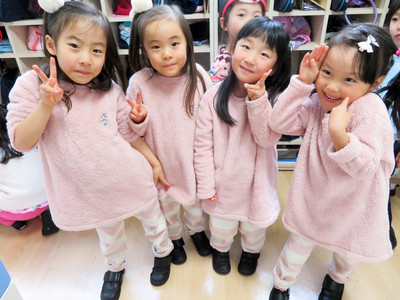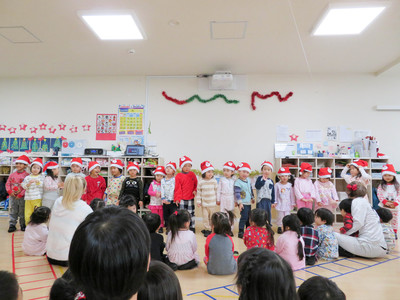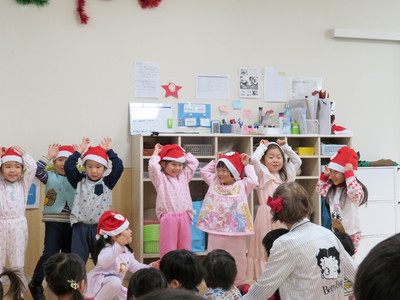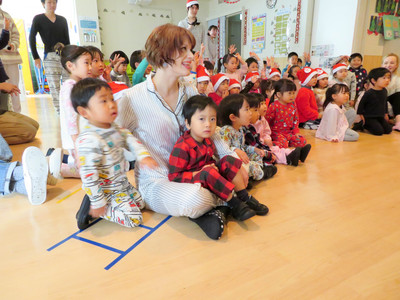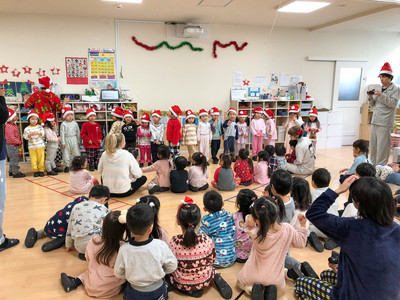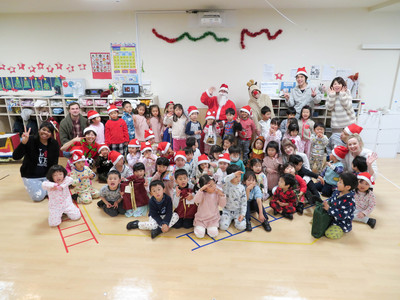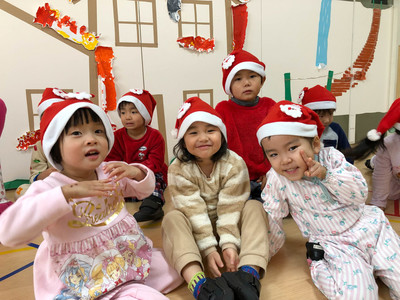 Then someone came knocking on the door, it was SANTA!! Santa greeted all the students with a warm "Merry Christmas," then realized they were such good boys and girls, and decided to go back to his workshop to make toys for all the children.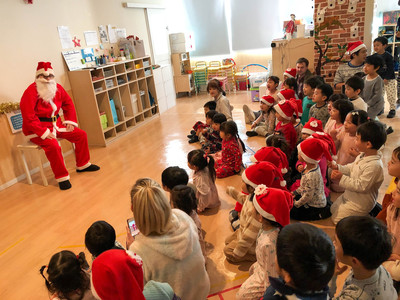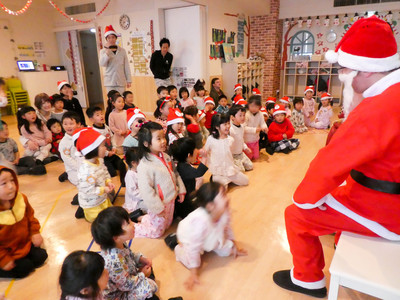 Meanwhile the students played Christmas games, decorated their Christmas trees, and did crafts. After eating the special holiday lunch, all of the classes got back together to watch a short winter movie called,
Frosty the Snowman
. There was a lot of laughter while watching this movie.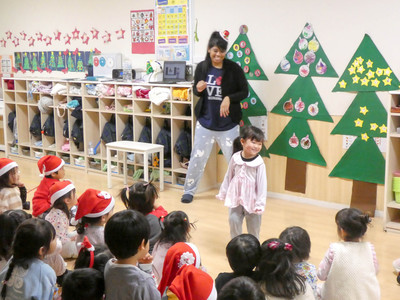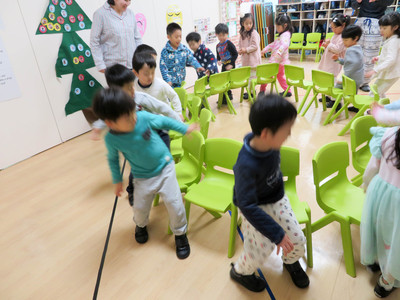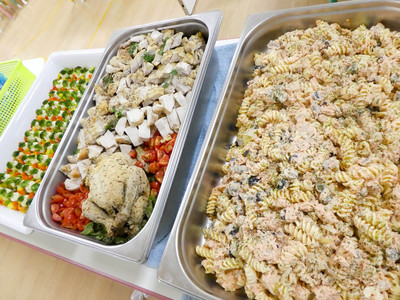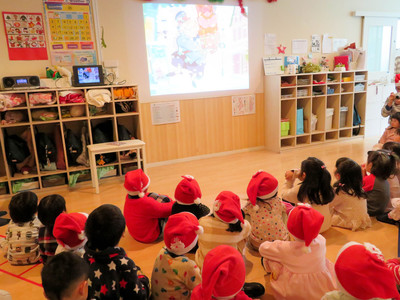 Then the students heard the jingling sound of Santa's sleigh, and lo and behold Santa was back with gifts for everyone. He passed each gift to each of the classes, then went off his way to the other schools. All of the Children had a great time hanging out with Santa and their friends at CGK. It felt like spending Christmas day with family. Hopefully next year will be just as fun as this year!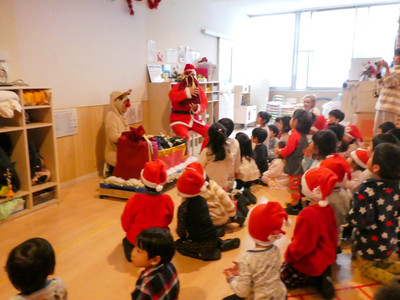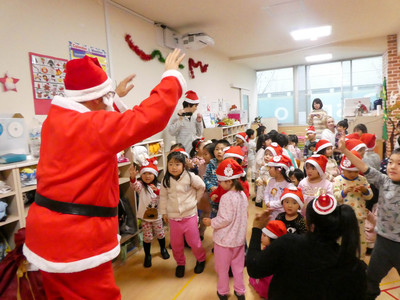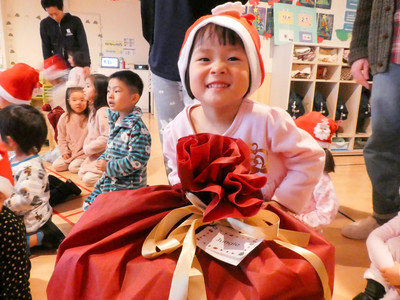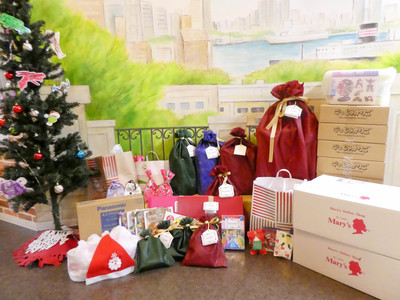 Mia