Daikon Radish Planting
In the month of September, the CGK Mountain friends had a wonderful opportunity to go plant daikon radish at a farm. The generous farmer showed them how to protect the radish from weather and climate by using a machine to put the plastic bag over the soil, where the daikon will be planted. The Mountain friends got a chance to get their hands dirty. It was a very exciting time for them, not only did they do a perfect job planting but also listening to the directions from the farmers. The daikon is a very important part of Japanese culture and agriculture. Thus, this was a very good opportunity for the children to experience planting through something that they already recognize.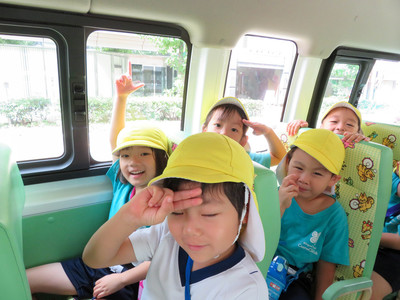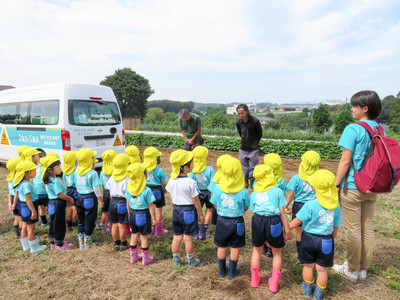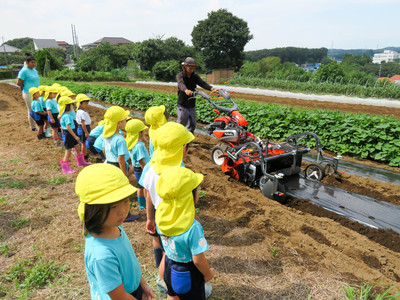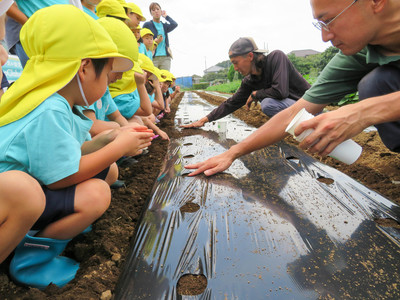 After assisting, the farmers gave the Mountain friends another opportunity to be a farmer, which was to pick eggplants. They went on a hunt to find the most shiny, smooth, taut, and the largest eggplants. Going through the vines felt like being an explorer in a jungle with an abundance of food hanging. The students were super excited and were looking for eggplants as though it were real treasure. Then we told them that they could them home, for their families to enjoy at home. They couldn't wait to try eating what they had found!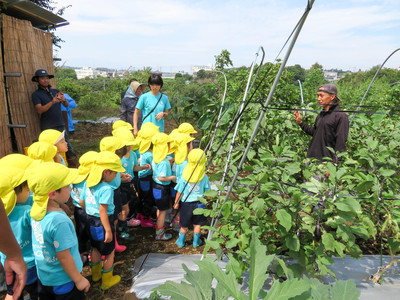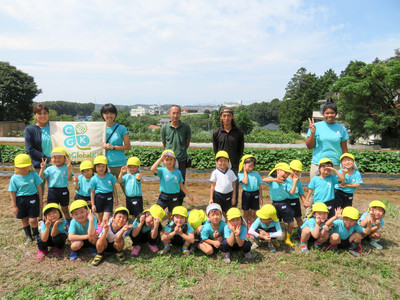 Mia