Ice Cream - Project Based Learning
In August and September, the Sky class (5 year olds) learned through Project Based Learning.
Their project was to create their own ice cream shop. The reason to do this project was so the students can experience what starting a business may entail and to create a place where children would want to spend time in during the summer. At the end of the project the groups had to convince "investors" that they have the best idea for an ice cream shop. The students used creativity, collaboration, communication, and critical thinking to create their dream shop for their local community.
At first, the Sky class explored different ice cream shops like Baskin Robins, Ben and Jerry, Haagen Daze, and Blue Seal. They looked at the store interior, logos, different flavors of ice cream, and read a nonfiction story about Ben and Jerry.
The four shops that were created are, Soy-Milky, YYYKKM, Star Ice Cream, and Ice Land. In the process they made shop logo, interior map, and instruction to make their ice cream. In order to understand their future customer, each group chose 4 flavors and conducted a survey to see what flavor could potentially be popular at their store. Each group created a name for their chosen flavor and explored with different ingredients that can be used.
After planning their recipe, as a class we took a trip to the supermarket to purchase the ingredients.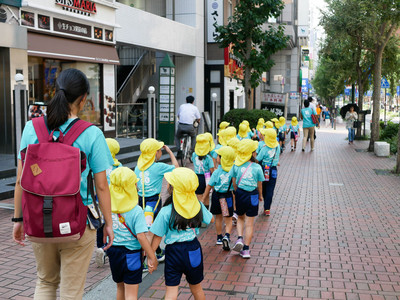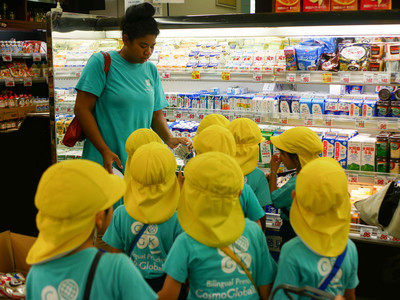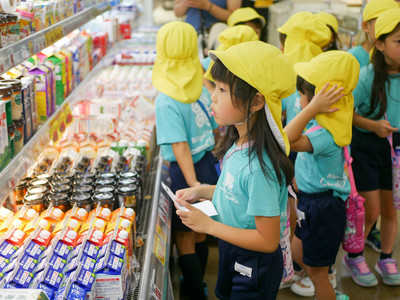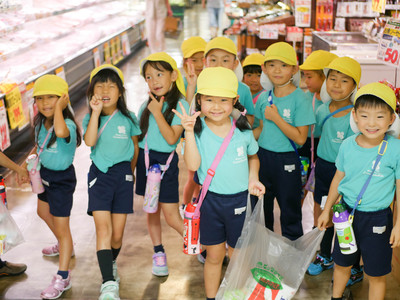 The next day each group made their ice cream and saved testers for the "investors" to try during their presentation.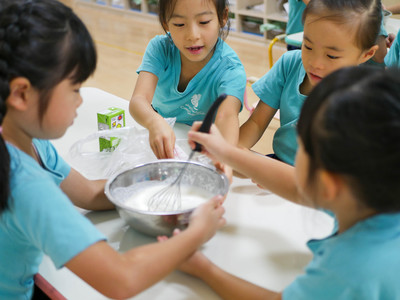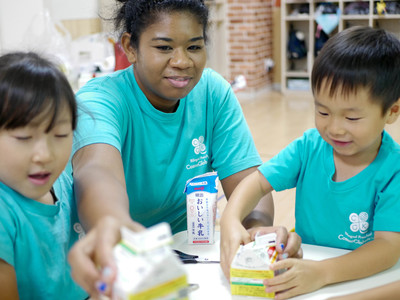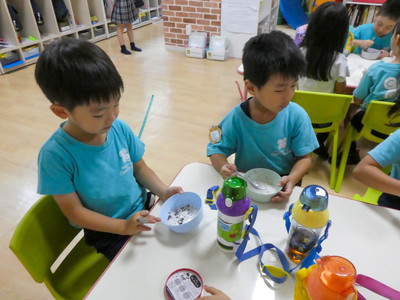 On September 18, Soy-Milky Store won the hearts of the "investors."