Cooking: Macaroni and Cheese
The other day, we made macaroni and cheese with the children. Technically, USA month is already finished (country them in September was USA), but it was still fresh in the children's mind and they all seemed interested in this snack. I can also verify that it's quite a standard snack for children in America, and most of the people I know have some sort of memories attached to eating it. We used the Kraft Macaroni and Cheese.
We got them in a half circle after explaining the rules (and positioning the teachers) so that our friends wouldn't get near the cooking macaroni. They saw all of the tools, including a whisk, measuring cup, ladle, pot, and strainer, and they also learned about the milk and butter. After we finished draining and disposing of the hot water, it was the children's turn. Some of them got to put in the cheese powder, some of them got to put in the milk, some of them got to put in the butter, and some of them got to stir.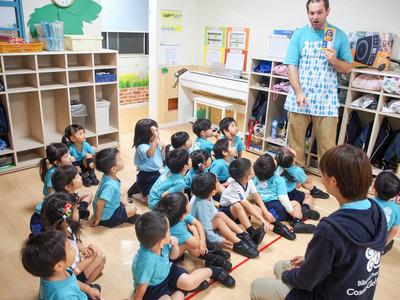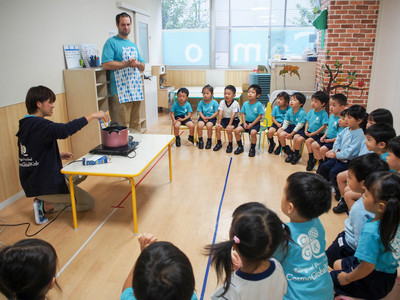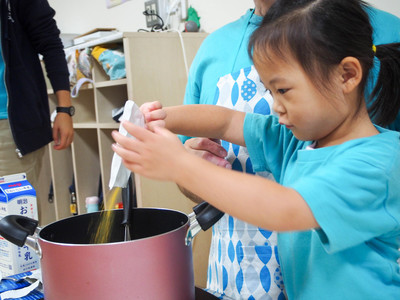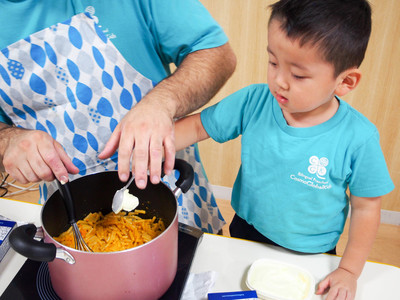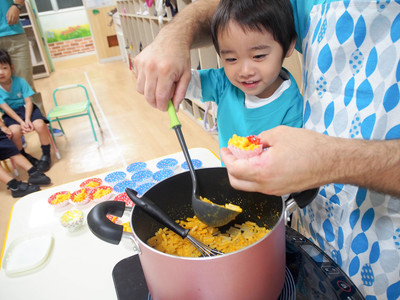 Since sometimes they don't like foreign foods, I was a little nervous about letting them try a snack from my home country. As it turned out they loved it! I heard them say things such as "it's so yummy!" or "I like macaroni and cheese." When everyone lined up for seconds, they could barely contain their excitement!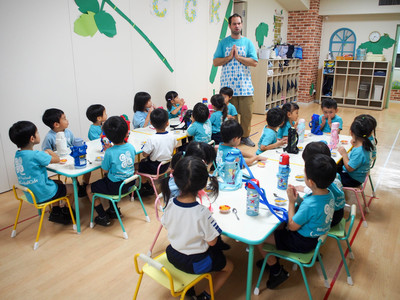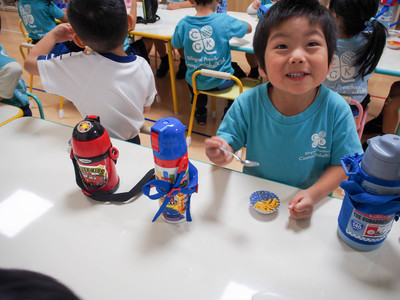 This was a good segue from America into this month's job training focus: chef. Most of the children really love cooking, and all of the children love eating!
Kevin