Smashing Watermelons
Preschool

August 20, 2021
Three stinky hot months of summer may be too long for some. But there are some undoubtedly highlights to the season: fireworks, delicious seasonal treats such as peaches, corn, and shaved ice, and watermelon smashing!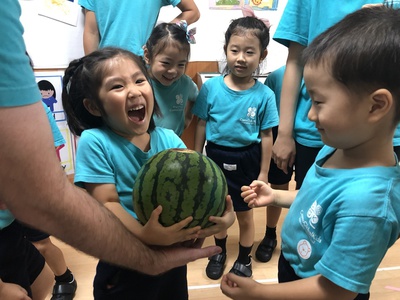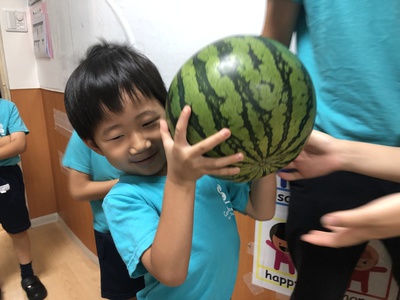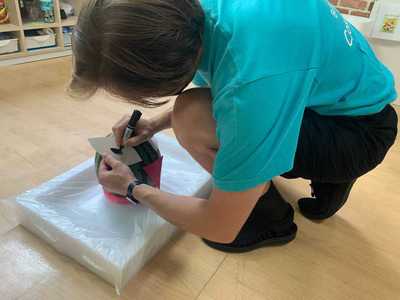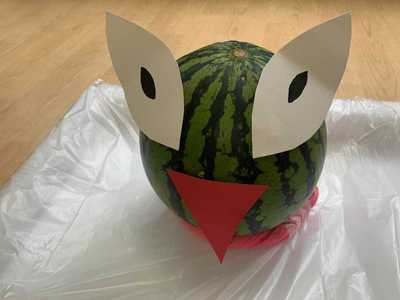 At CGK we formed three teams mixed with Jungle, Mountain, and Sky friends.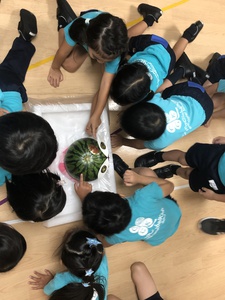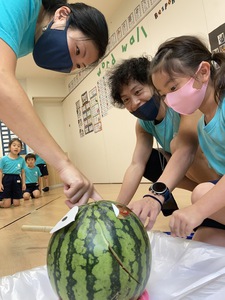 Once that was done, the children took turns smashing the watermelon blindfolded. But the twist was that each child received individual directions from a Mountain or Sky friend.
Clearly, these directions were very clear and easy to follow because all three watermelons were smashed by the children without much smashing support from their smashing teachers!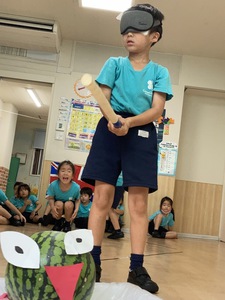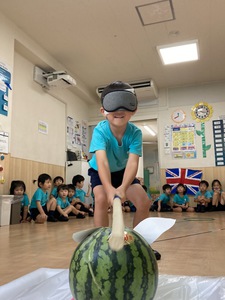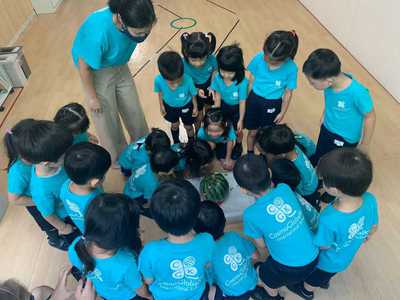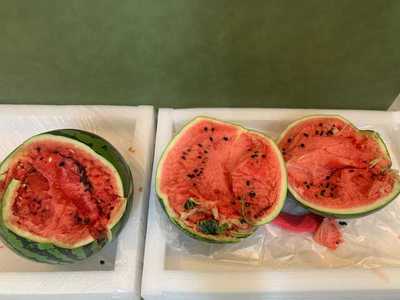 All this hard work was not for nothing of course, because on that day's snack menu was...watermelon!
These already sweet, sweet Yamagata watermelons were made even sweeter because the children could enjoy the fruits of their hard work.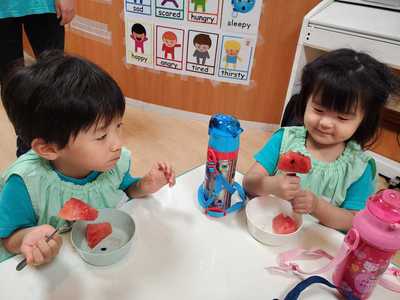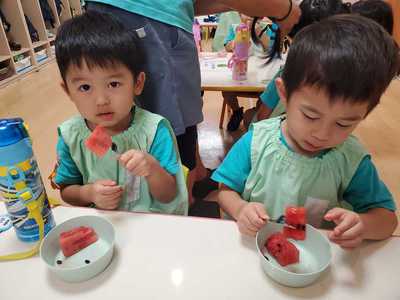 What a fun way to enjoy everyone hard work, the great company, and this lovely part of summer.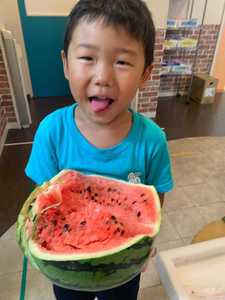 Author Profile
John - Preschool Head Teacher (Australia)

Vice principal of CGK International School. From Australia.
After studying Education at the University of New South Wales (Australia), over 10 years of teaching from kindergarten to high school in Japan. Entertainer.