Water Splashing Festival
This summer was very hot, outside and inside, for everyone.
A traditional Japanese way to cool down in the summer is water splashing. CGK were lucky to be invited to take part in a water splashing event (打ち水大作戦2018) held at Yokohama Island Tower. Even though it was overcast on the day, the temperature on the streets was at a very hot 34 degrees. Using traditional wooden buckets and ladles the Mountain friends (4-year-old kids) worked in pairs to splash water onto the ground, bringing some cool relief. After everyone was done the temperature was checked again and it had gone down to 32 degrees.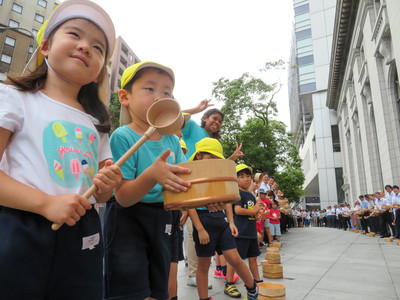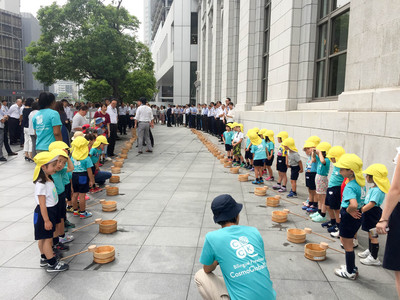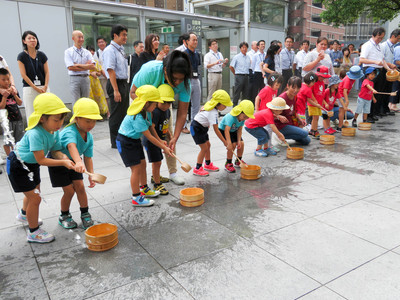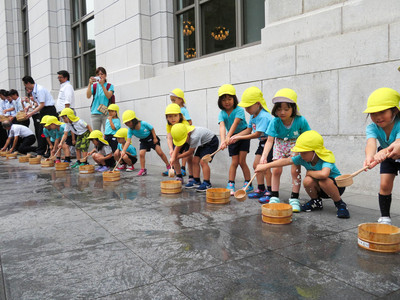 The water splashing event was a fun and informative event for Mountain friends to take part in. Most importantly it was an invaluable opportunity for the Mountain friends to connect and take part with their surrounding community.
Author Profile
John - Preschool Head Teacher (Australia)

Vice principal of CGK International School. From Australia.
After studying Education at the University of New South Wales (Australia), over 10 years of teaching from kindergarten to high school in Japan. Entertainer.