Curriculum
Introducing Project Work and Learning Centers among the main activities here.
Project Work provides a high-level of inquiry-based learning.
Features of CGK Afterschool
CGK Afterschool program is based on "active learning".
Instead of sitting at a desk all day, the children will learn how to think, research and realize what they want and need to learn, based on a variety of different themes.
Nurturing a child's curiosity to learn more will become a valuable asset throughout their lifetime.
The possibilities are endless for a child who has mastered the skill of finding out what they want to know.
We have created the best environment to nurture these Global Kids.
Project Work
The children form teams and work on projects together.
Each day of the week is dedicated to a "Driving Question," a theme that integrates various subjects such as science, social studies, and moral education.
By taking several months, students can learn in depth about topics that match their interests.
By playing games that spark interest, looking up things they don't understand, thinking as a team and looking for solutions, children will acquire true English proficiency that includes reading, writing, listening and speaking skills.
We don't simply study English, we are creating the best environment to learn in English.
[2021-2022] Project Work Curriculum (Sample)
Month
Monday
Tuesday
Wednesday
Thursday
Friday
April
Scene in a Box

How can we learn more about a book with a shoe box?
Design a Board Game

How can we make our own fun board games for everyone to enjoy?
2 Voice Poetry

What is perspective and why is it important to see through others lives?
The Box Project

What can you create with a cardboard box?
*TBD

*Chance for students to explore, engage and question in the world.
May
June
Design an Animal Habitat

How can we build a sustainable animal habitat?
Podcast

What is a podcast and how can we use it to teach others?
Social Media Campaign

How can we leverage social media to help with a public service announcement? Is social media helpful or hurtful?
Class Pet

What animal is best to be a class pet for CGK Afterschool?
*TBD

*Chance for students to explore, engage and question in the world.
July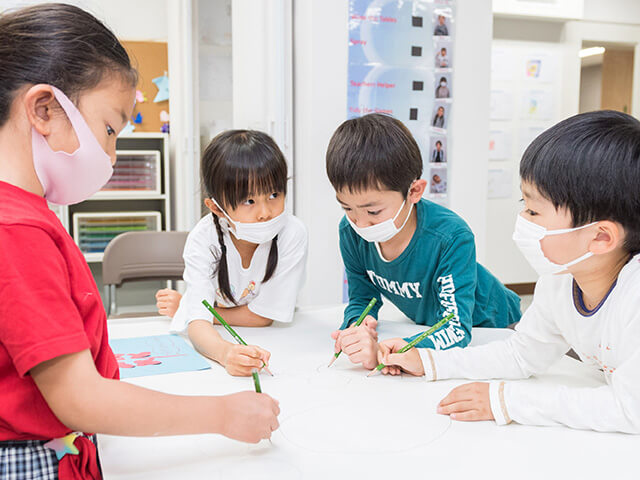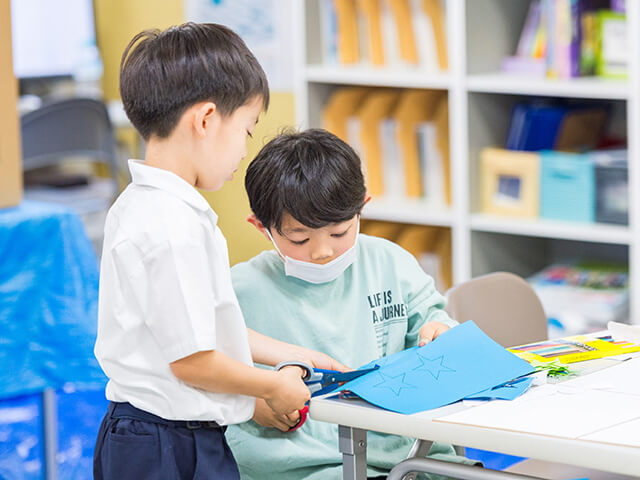 Learning Centers
Programming

Developing logical thinking and problem solving skills through the use of tablets and computers.

Working with friends to complete assignments.

English-Language Media

Project work research

Read English newspapers and summarize what was learnt into an original newspaper

Reading & Writing

Extensive reading

Copying down passages from books

Worksheets

Arts & Crafts

Create this month's theme project using materials of your choice

Computers and printers available
This time helps children develop their own independence.
The children make all the decisions regarding what they want to do, who they'll do it with and for how long.
The teacher is only there for support.
"Making Decisions by Themselves" = Self-Determination
We value the importance of knowing oneself, increasing self-esteem and living life being true to oneself.
These qualities are essential for children to learn and grow.
* The above themes may be subject to change.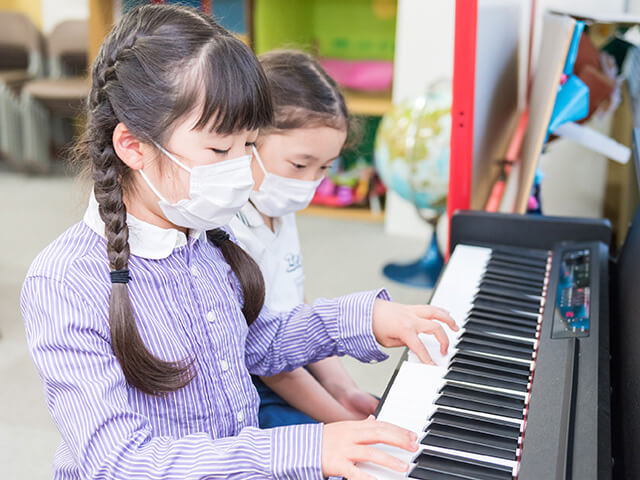 Contact
Afterschool Inquiry

Feel free to contact us, not only regarding applications for briefing sessions or other questions, but also about observations, interviews, community interaction proposals, partnerships, consultancy requests, internships, etc.

Afterschool Admission Application

Application period and availability may change periodically, please feel free to apply first.